On the "Users" page view metrics to track User Engagement.
Invitation Status = view if the user has accepted Measurabl invite or invite is still pending 
Last Activity = view when a user has last visited logged on.
**Pro Tip: Hover over the text and see specific day/time**
See where to view these metrics below!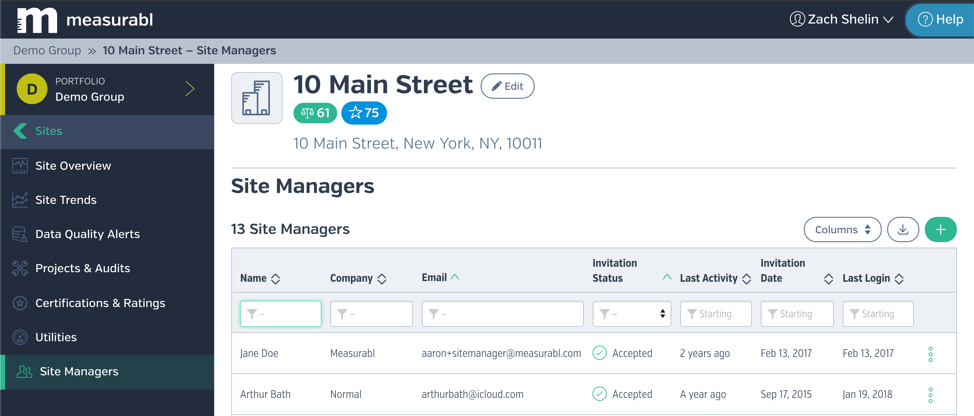 Click the "Columns" icon to add "Invitation Date" and "Last Login" to the table: