Measurabl's Portfolio Overview provides a snapshot of your portfolio that you can customize, analyze, and export all with the click of the mouse. Here's how:
Customizing Widgets
Click on the "Widgets" button in the top right-hand corner to select (or deselect) the widgets you wish to see displayed (or hidden) when you sign in.

Overview Export
Click on the "Export Report" button (see above) in the top right-hand corner to export your dashboard as a PDF file. Here's an example of what it looks like: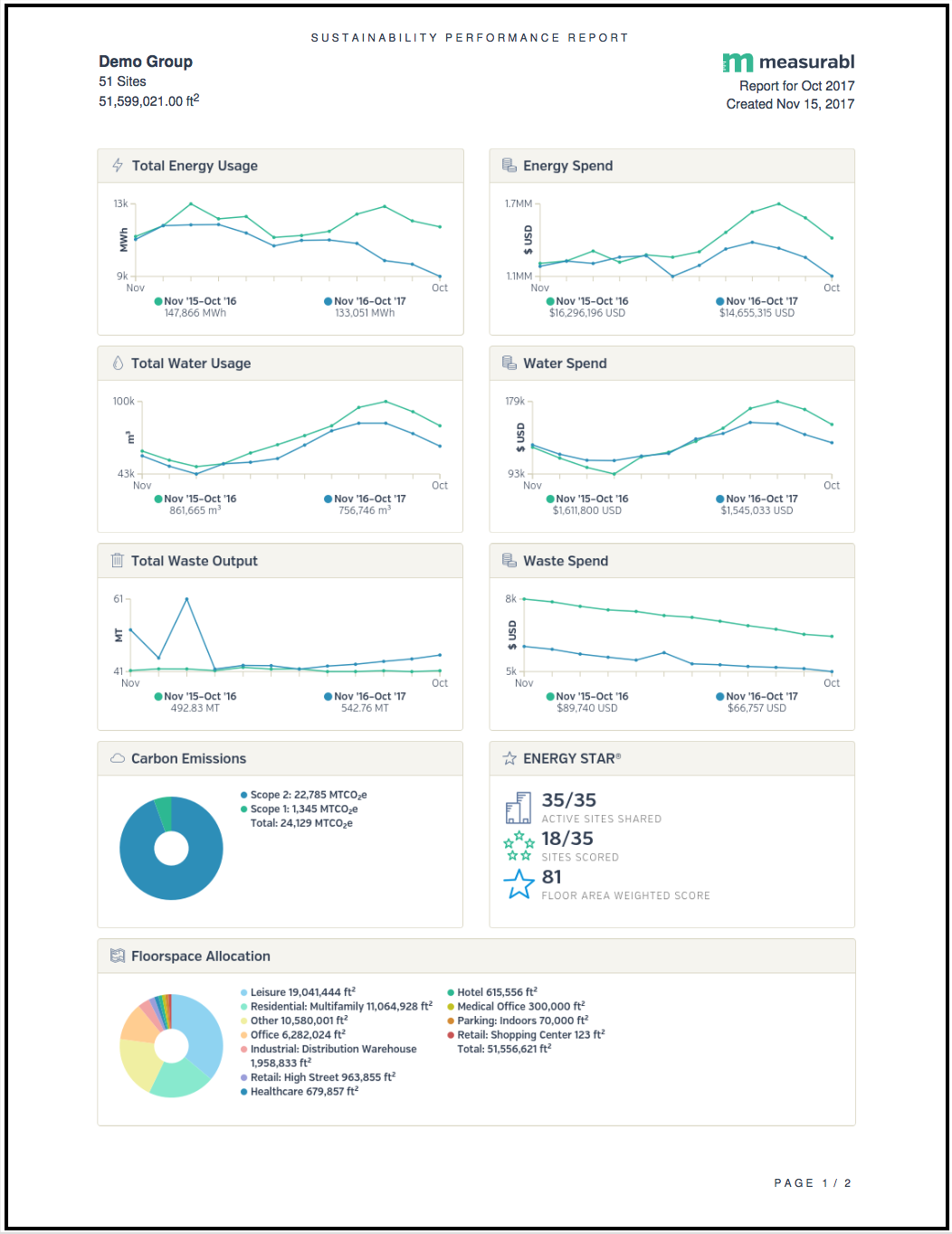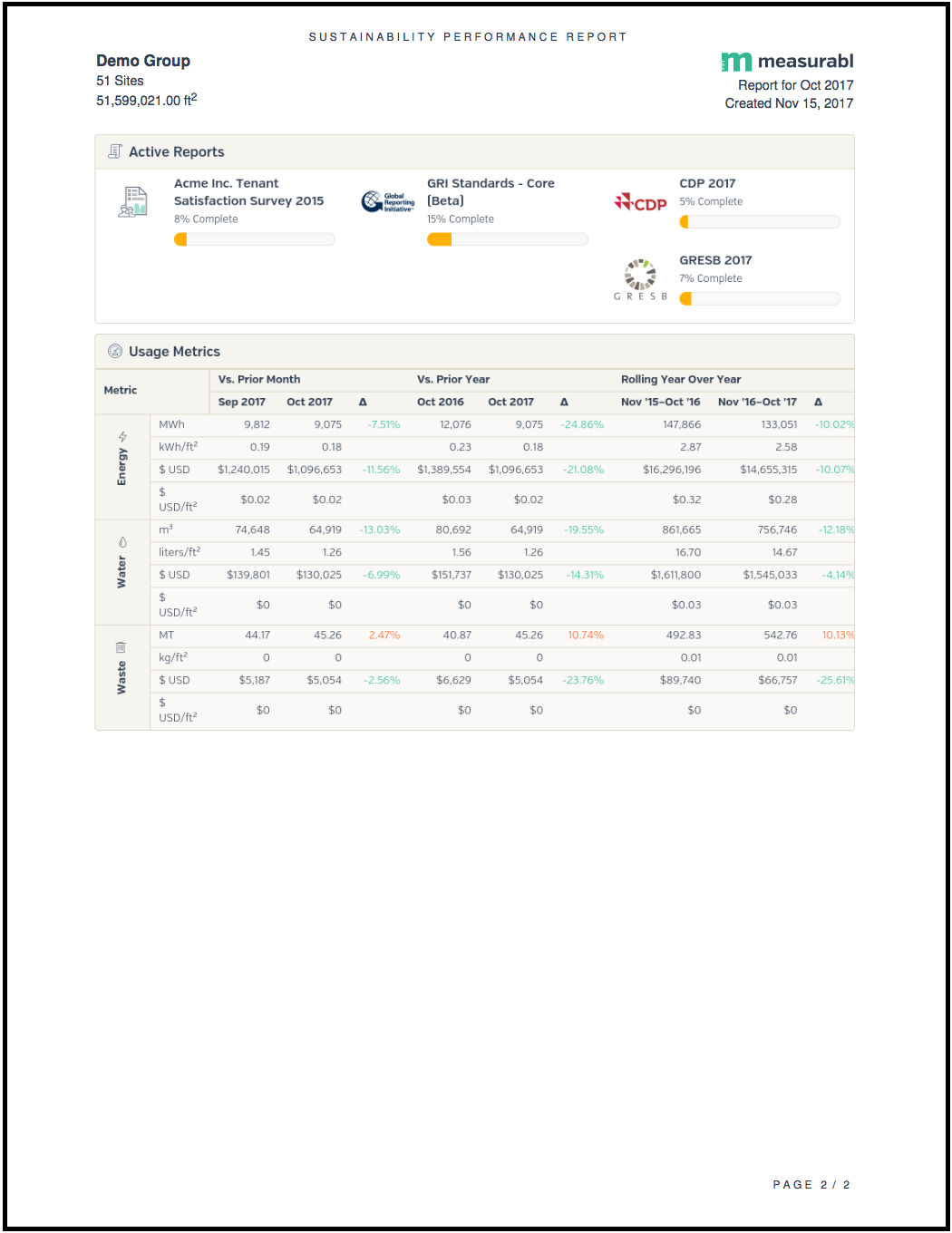 Widget Index
Measurabl Peer Benchmark

Read more about the portfolio score here.
Active Reports

Working on GRESB, CDP, or another report? This widget provides you with the % completion of each active report you're conquering.

ENERGY STAR Widget

The ENERGY STAR widget shows you how many "Active" buildings have been shared from your ENERGY STAR Portfolio Manager account, as well as the average score weighted by floor area.

Timeline

Measurabl's Timeline keeps you abreast of important deadlines, industry news, and new Measurabl content.

Activity Log

Activity Log includes Data Quality Alerts, Utility Sync issues, ENERGY STAR Score variances, and certification import alerts.

Floorspace Allocation

This donut chart provides a breakout of floorspace by property type across the portfolio.

Carbon Emissions

These include total portfolio Scope 1 & 2 emissions on a rolling 24 month basis.

Usage & Spend: Rolling 24 Months

A "rolling" 24 months is a year-over-year comparison of the previous 24 months from today; as the we move from month to month, so to do the charts.