Instantly visualize your portfolio's Energy, Water, Waste, and Carbon data using the "Metric" filter.
Take an even deeper dive into each metric's Usage, Spend, and Data Coverage; and review your Peer Benchmark trend over time.
METRIC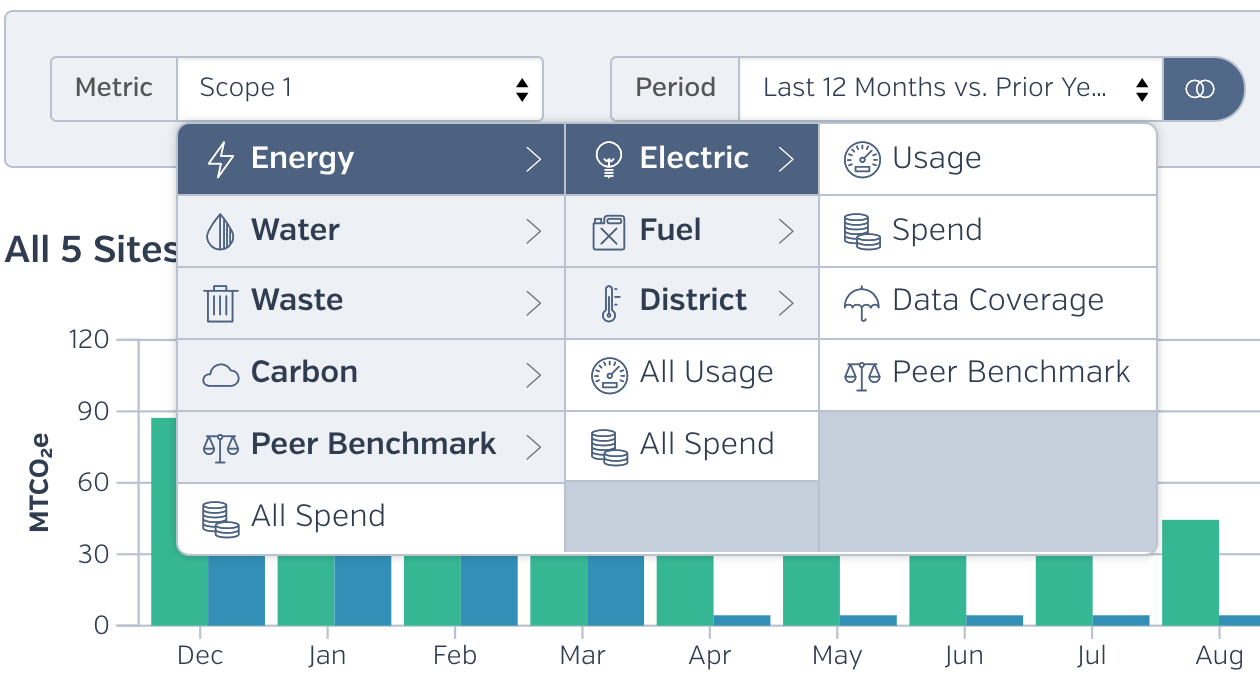 PERIOD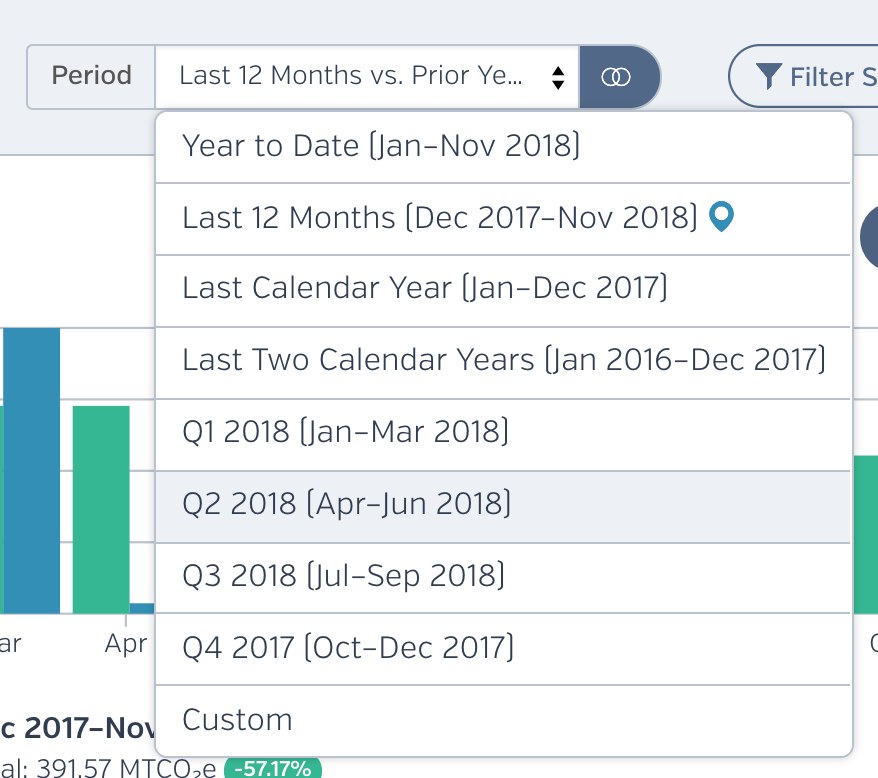 COMPARE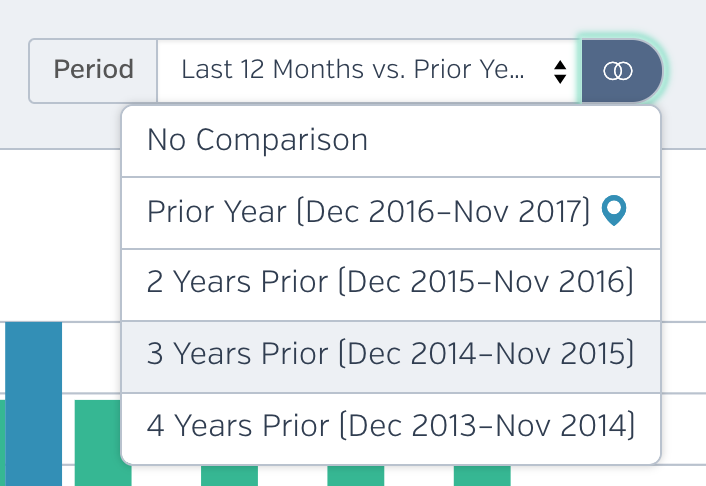 FOR EXAMPLE
Let's visualize all Electric Usage for Chicago Offices.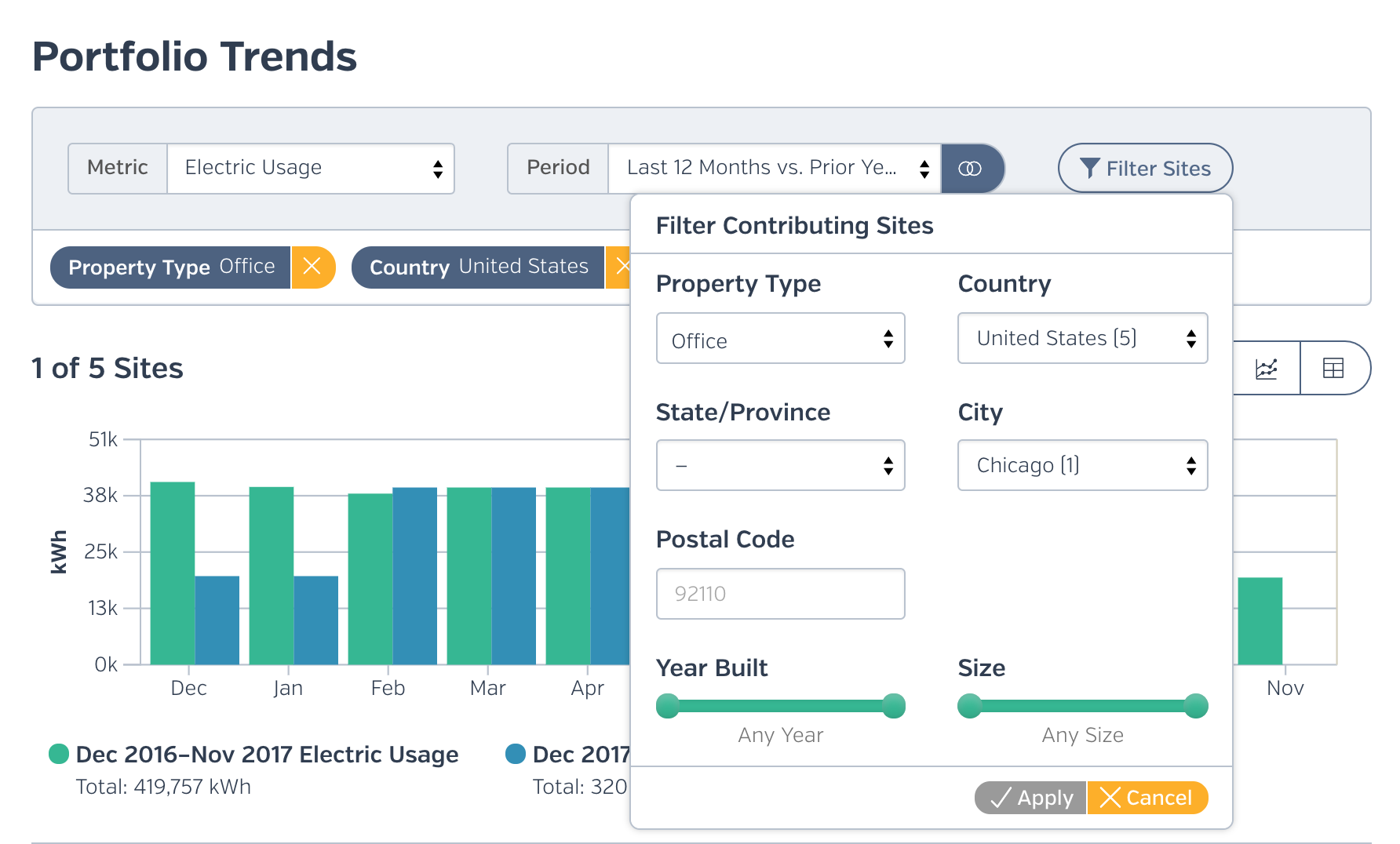 Instantly...
View the total change percentage for comparison period.
Rank sites by Carbon Usage from highest to lowest, or vice-versa.
See which sites have high or low usage when normalized by floor area (ex: "Normalized Kwh/sqft".)
Understand individual site change percentages for comparison period.
*PRO TIP: Click the downward arrow in the upper right corner of the picture below to export chart to XLS*