If you log into your Utility Sync account and find that there are both active and deactivated accounts and/or meters in your profile, don't be alarmed. Here are a few potential reasons:
Change in Utility Providers for one of the site's utilities (energy, water, waste).

If there is a change in the site's utility provider for one or more of the site's utilities, or the account is no longer active, then you will want to deactivate your old provider's account in Utility Sync.

Contact us

if you have questions about adding a new provider to your site, or about deactivating a provider account.
Utility Provider changed your utility account numbers.


Sometimes Utility Providers choose to change your utility account numbers within their portal.

When this happens, you would want to keep your old meters associated with the old account numbers as historical data meters and add the new working account numbers.

If this occurs,

contact us

as soon as possible so that we can add the new account numbers to your Utility Sync accounts.



Addition of a New Utility Provider.

If you have multiple utility providers and want to start tracking additional utility data, then you will want to add a new utility provider in your site's profile.

In this case, deactivated meters/accounts live in the old utility accounts, while the active ones live in the new provider's account.



Historical data for the property lives in the deactivated Utility Sync meter.

A reason that you would want to keep your old, deactivated Utility Sync accounts in Measurabl is that they hold your site's historical data.

The deactivated meters will still include the old utility data, allowing you to access it in the future for tracking and reporting purposes.
How To Deactivate a Utility Sync Account:
Navigate to your "Utility Sync" tab.

Click on the site you want to deactivate an account for.


Select the associated Utility Provider.



Under the "Accounts" section, locate the account number you need to deactivate.

Click on the ellipsis (...) icon on the right.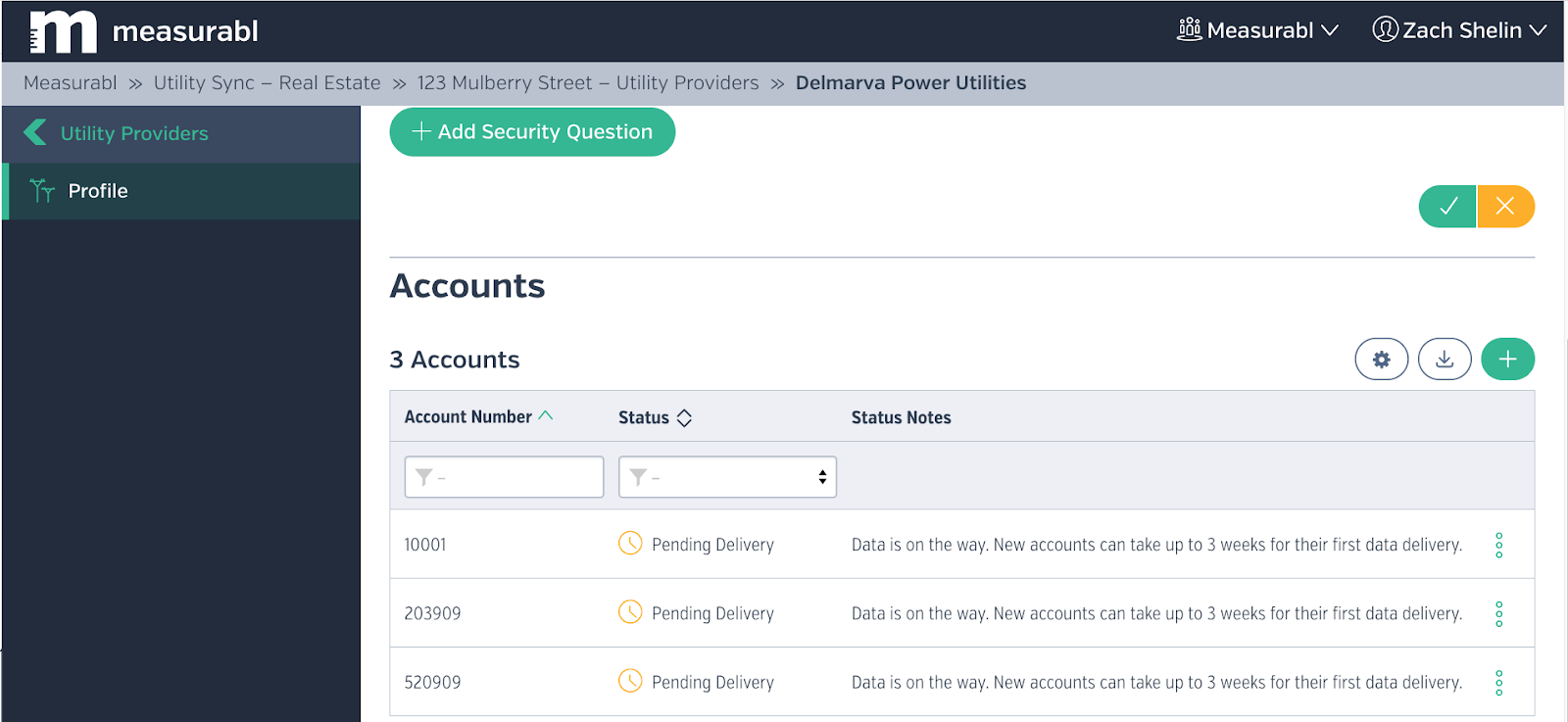 6. Click "Deactivate Provider".
If you need to reactivate a Utility Sync account or have any questions about deactivated utility accounts, please feel free to reach out to us at support@measurabl.com!