Want to visualize your entire portfolio's projects and ongoing sustainability efforts? Use Measurabl to view all of your group's projects at once within the app!
After you login to Measurabl, navigate to the "Sites" tab, then click the "Projects" button with a hammer symbol at the top of the page.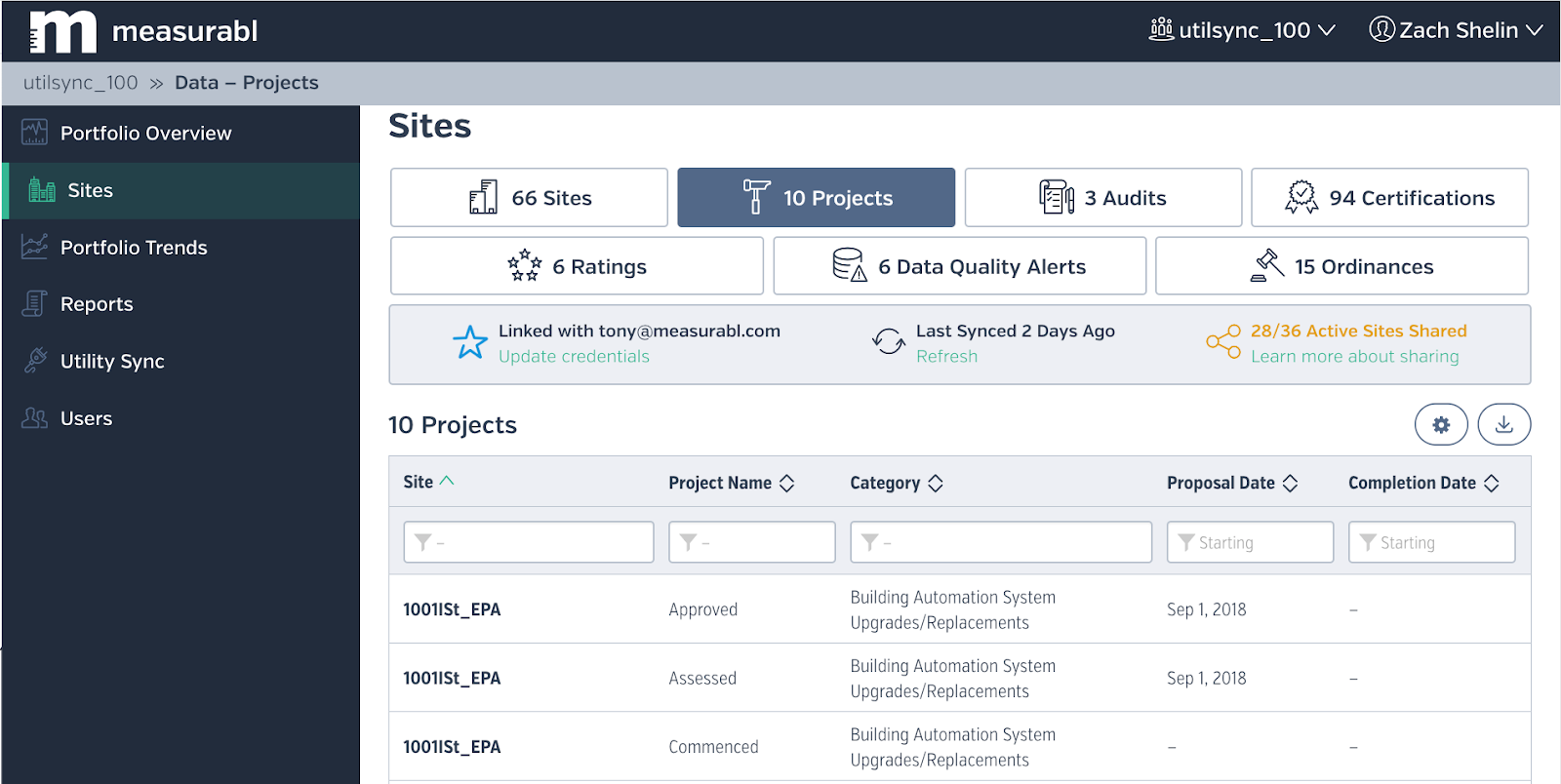 Once you clicked the projects tab, all of the sites in your portfolio that have submitted projects into the app will populate in the field below.
Utilize the green settings icon on the right-hand side to select the columns you want to view on the page regarding project characteristics. This enables you to filter your portfolio's projects by Site, Project Name, Category, Sub-category, GRESB Category, CDP Category, Scope, Completion Date, and more!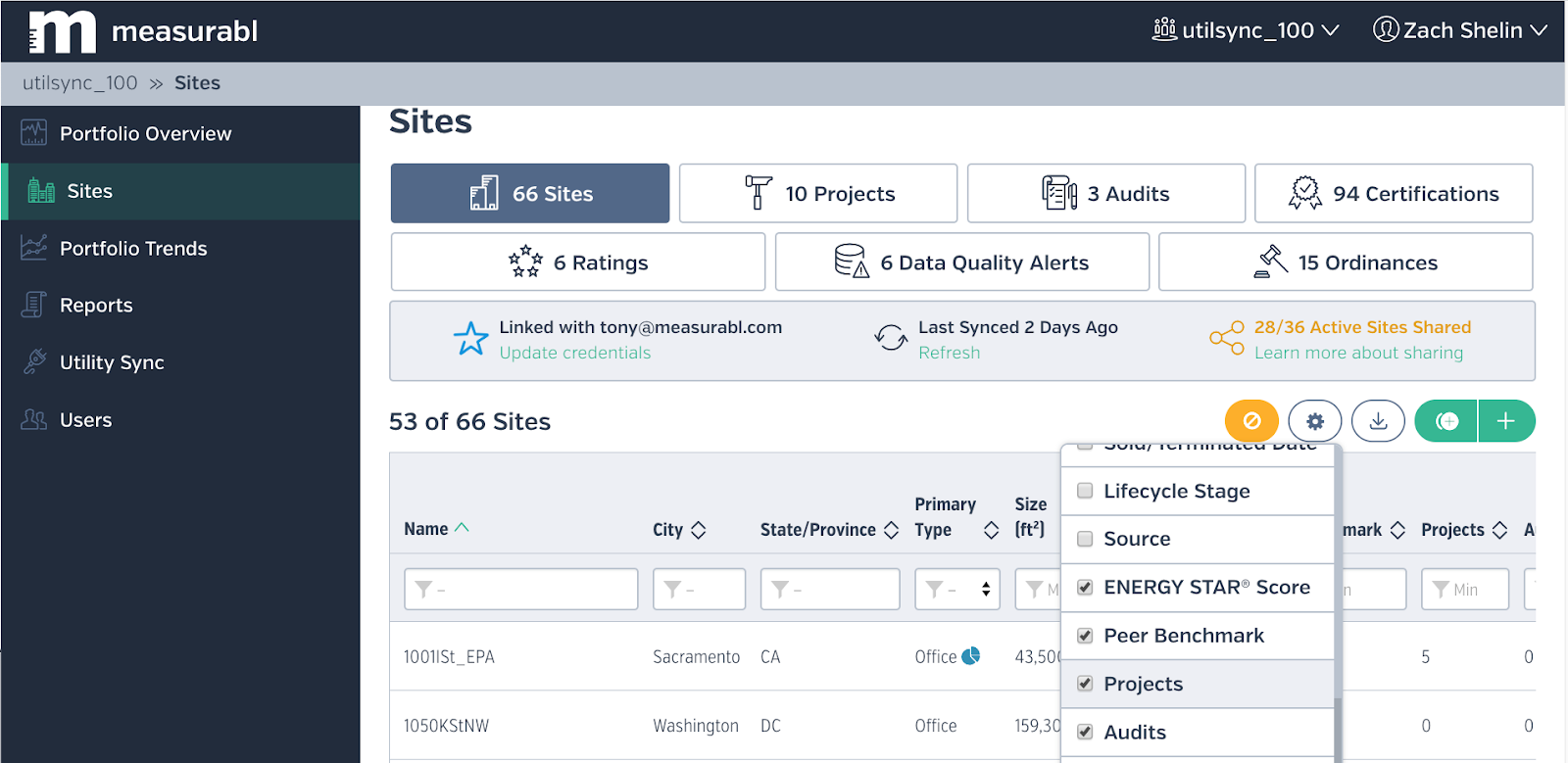 You can navigate to a specific site's project page by clicking on one of the sites listed in the table. You'll automatically be directed to the site's project page, where you can open each project in detail.
To add any projects and audits, please refer to this guide!
You may also click the green export icon (down arrow) on the right to export the list of projects into a CSV sheet, along with the projects' properties. If you have any other questions, please feel free to reach out to us at support@measurabl.com!