If you're trying to enroll a Utility Sync account, and don't find the utility provider already in Measurabl, you can request to add a new provider to our system. Once you submit the request for the new provider, our Support team will follow up with you within 24 hours with next steps.


How to request a new utility provider in Measurabl:
Navigate to the Utility Sync tab on the left menu.
Search & select the property to add the new provider to.

Begin filling out the 'Select a utility provider' field. If nothing populates for the provider, this means that we do not have it set up in our system yet.
Click the 'Request a provider' link in red.
Your request to add a new provider will be sent to our Support team, and we will follow up within 24 hours to gather more information for the set up process.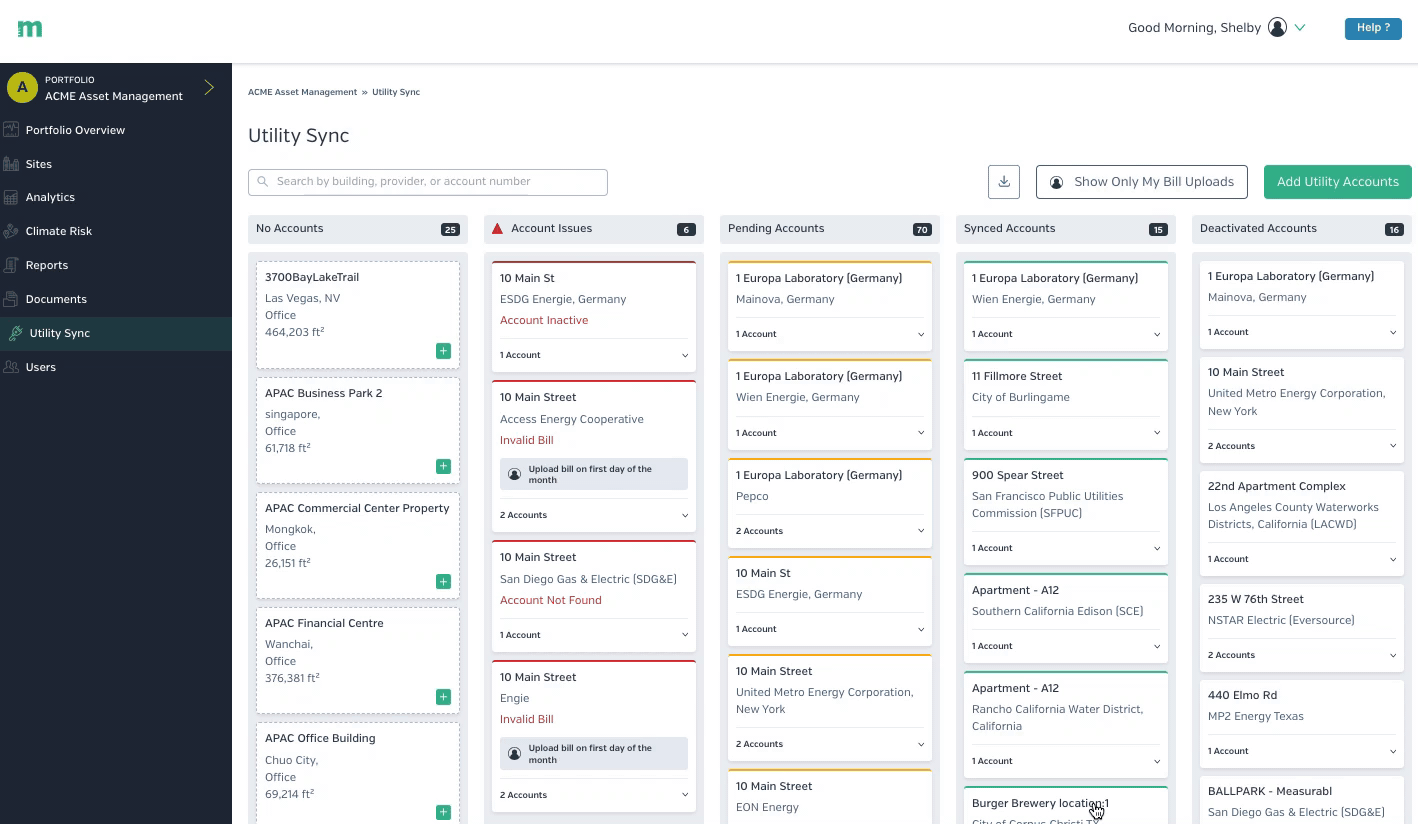 NOTE: Unfortunately, in some cases we may not support certain utility providers, and we will not be able to add them into Measurabl. Here are some common issues that may result in an unsupported provider:
Any waste utility providers. We do not support waste with Utility Sync.
If the utility provider's bills has non-latin based characters.
If the online utility portal has MFA - CAPTCHA/RE-CAPTCHA: This is an acronym for

C

ompletely

A

utomated

P

ublic

T

uring test to tell

C

omputers and

H

umans

A

part (RE-CAPTCHA is just a free CAPTCHA service provided by Google). This prevents automation on our end, and therefore we can not use Utility Sync with this provider.

INFRA: This also prevents our connection to the portal, but not necessarily for CAPTCHA related reasons.