Measurabl allows you to request a utility provider that's not currently in our system. Once requested in the app, our Data Team will determine if the provider can be added to Measurabl as a supported vendor.
Note:All waste providers, other than Waste Management, will have to be uploaded manually.
How to Request a New Utility Provider for a Site:
Navigate to the Utility Sync tab

Search for your site

Click "Add Utility Provider" button (for offline or online)

Type the Utility Provider's name in

If "Provider not found

"

message appears below the drop-down box, click

"+request a provider"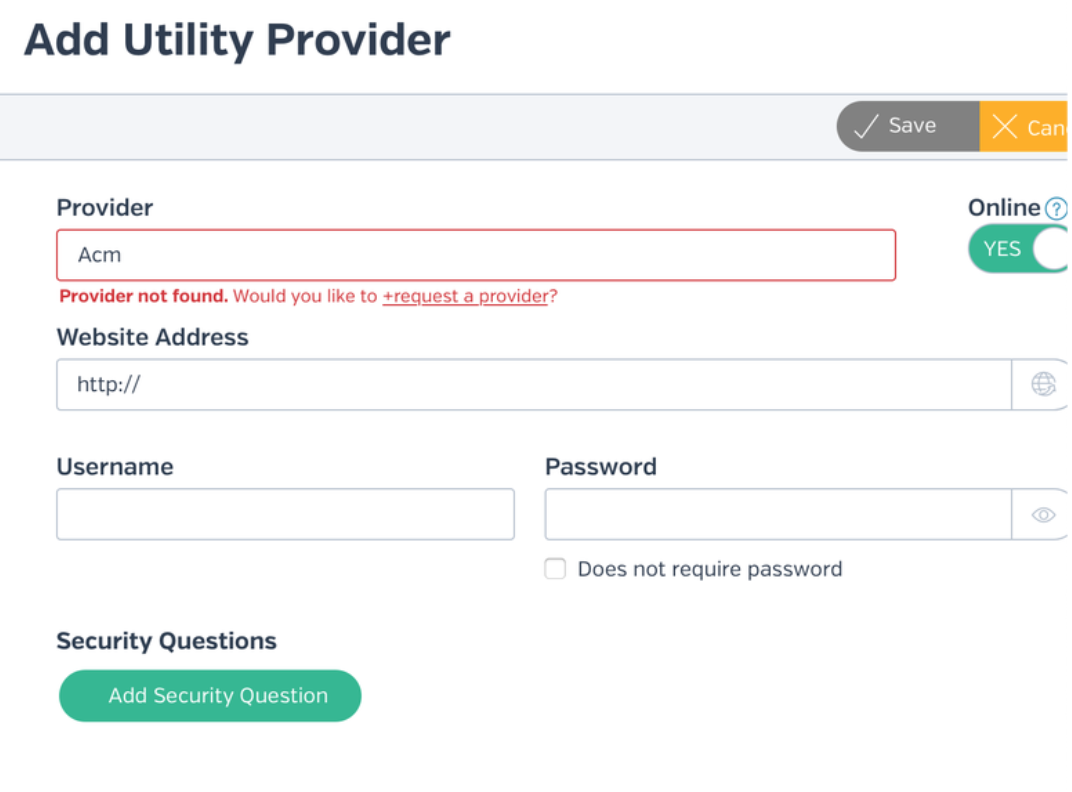 6. Fill out required information: Provider name, Password, Security Question (if applicable), Account Number(s), Utility Bill(s) and click "Send Request".
Note: Please be sure to fill out all required fields, represented by an asterisk.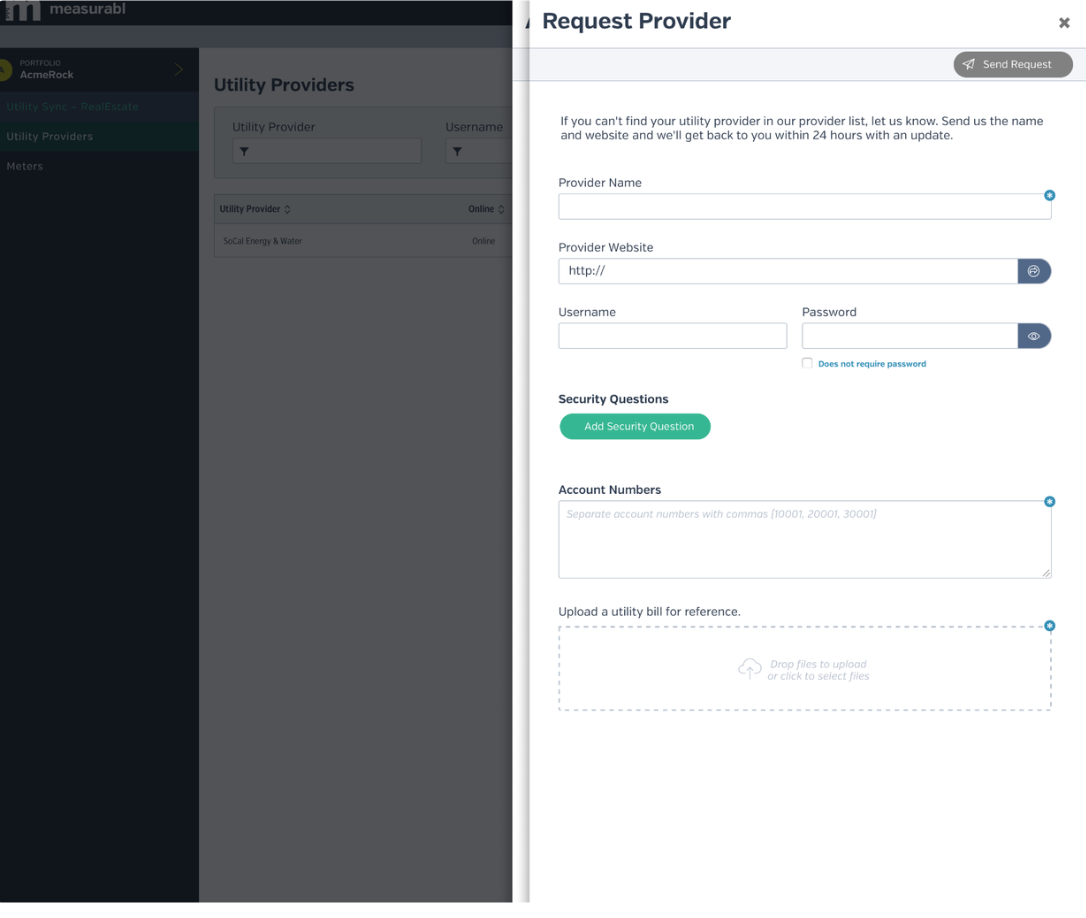 Our Support Team will reach out to you within 24 hours to follow-up on your request.
If you have any further questions about adding an unknown provider in Utility Sync, please reach out to us!