Measurabl tracks carbon emissions following the framework of the Greenhouse Gas (GHG) Protocol. The GHG Protocol provides two methods for tracking Scope 2 emissions: the market-based method and the location-based method.

The market-based method: calculates emissions based on the electricity that organizations have chosen to purchase, often spelled out in contracts or instruments like Renewable Energy Certificates (RECs).
The location-based method: calculates emissions based on the emissions intensity of the local grid area where the electricity usage occurs.
What does that mean?
In Measurabl, the difference is that the market-based method treats offsite renewable electricity usage as generating 0 carbon emissions, while the location-based method assigns the local grid average emission factor to offsite renewable usage. This difference appears in the "Scope 2 Emissions" card on the building-level "Utilities" page, with avoided emissions illustrating the amount of carbon emissions not generated due to a building's offsite renewable electricity usage: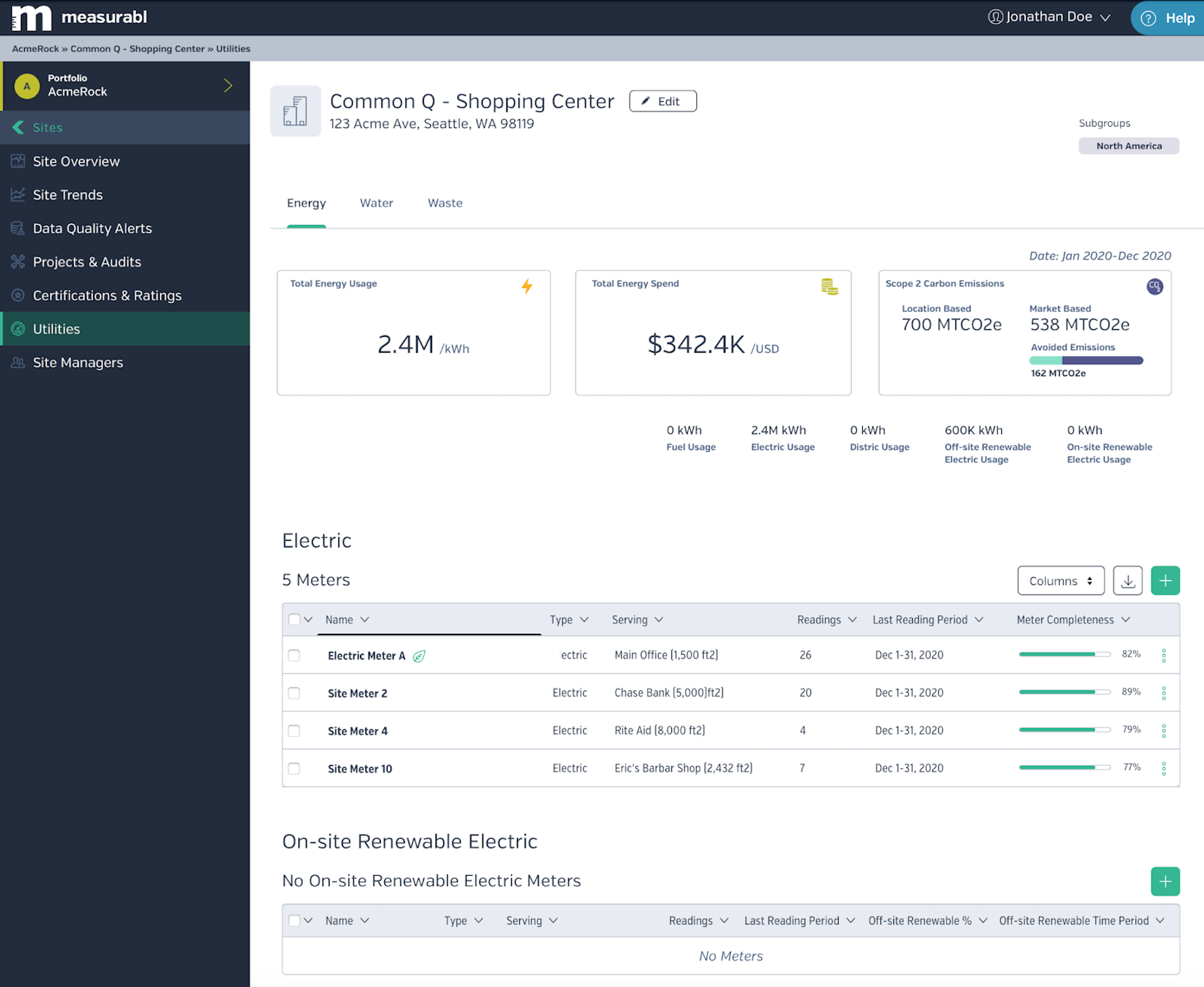 The market-based method assigns an emission factor of 0 based on the fact that the organization has chosen to purchase offsite renewable electricity, backed by a REC. The location-based method does not factor in instruments or contracts, and assigns the local grid average emission factor to all offsite usage, regardless of where it comes from.
The market-based method also allows organizations to calculate emissions using provider-specific factors from their electric utilities. In practice, data on provider-specific factors is often unavailable or difficult to obtain, so Measurabl does not use them to calculate market-based emissions. The GHG Protocol's Scope 2 Guidance also validates this approach: "Since no market has instituted comprehensive energy tracking by contractual instruments, this method uses some of the same energy production and emissions data from the location-based method for any energy not tracked by an instrument."

To learn more about how Measurabl defines and tracks carbon emissions, please view this article.


If you have any other questions, please reach out to your assigned Customer Success Manager
.