Measurabl allows you to keep track of all your site's ESG initiatives like Projects & Audits. This guide will walk you through on how to add both to your property.

Project Definition: Efficiency/improvement measures implemented at a property.
Audit Definition: Any type of assessment or study conducted at a property.


How to Add a Project and/or Audit:
From the 'Sites' tab, search & select the property where you wish to add a project and/or audit.
Click on the 'Projects & Audits' tab.
Click on '+ Add Project' or '+ Add Audit' button (Scroll down on the page see the 'Audit' section).
Enter as much information as you see fit. The more you add, the better you can assess how the project/audit is improving your site. Please see here for more information about adding expected savings for projects.

Projects required fields

: Project Name, Type (and sub-type), Scope.

Audits required fields

: Project Name, Type, Scope, Date Assessed.

Click 'Save'.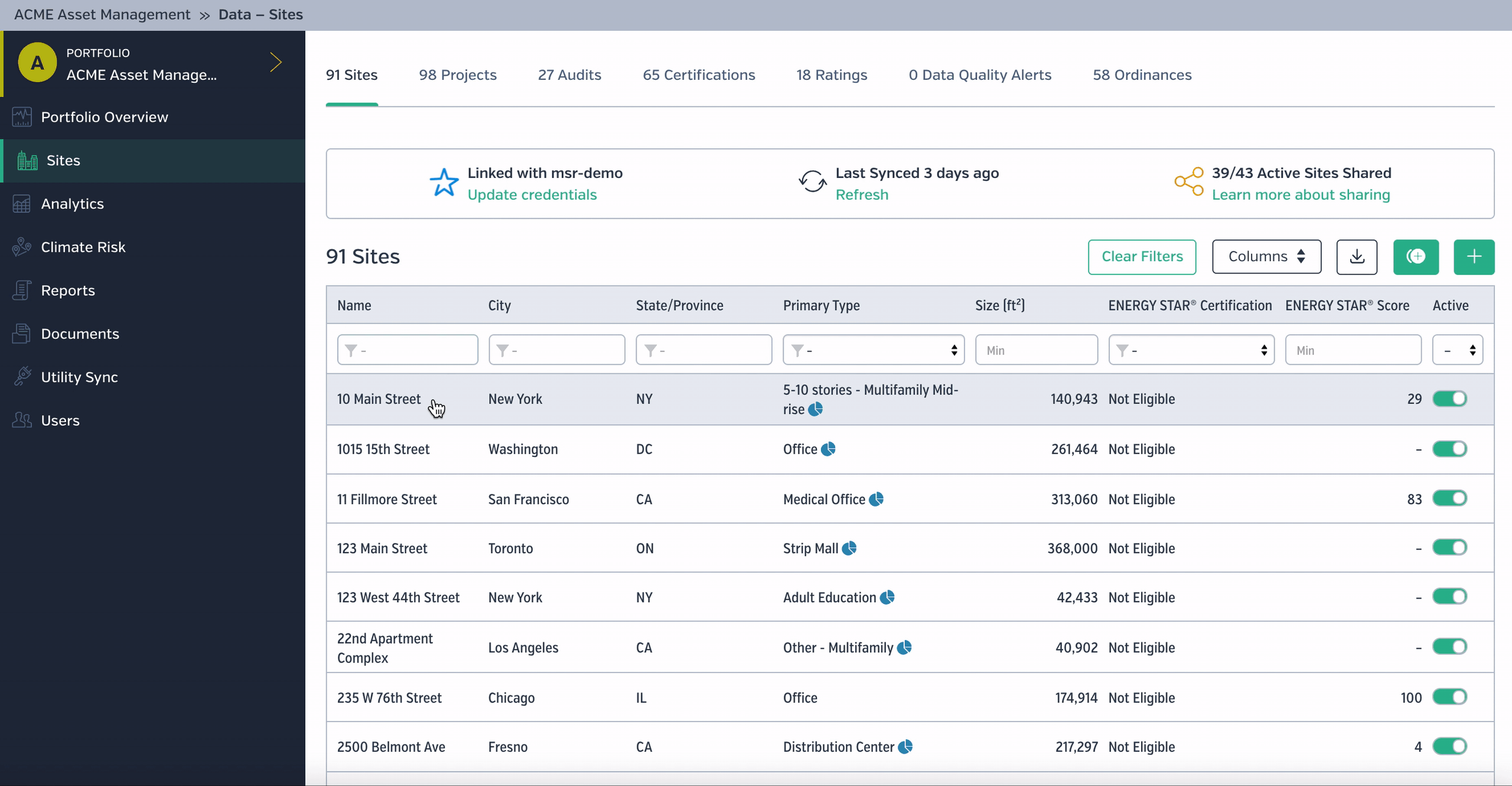 If you have a batch of projects and/or audits to upload, please feel free to utilize the projects template and audits template. The template and more information can be found on this guide.