Measurabl allows you to track and manage benchmarking ordinances, or the laws, affecting your sites. Here's how: 
Identify which Ordinances are Affecting your Sites
1. Navigate to the "Sites" tab on the left side of the screen when you log into Measurabl.
1a. From here, you can click the "Ordinances" banner at the top of the screen to see a full list of sites and their relevant ordinances. 
2. Click the site you want to track, then click the "Edit" icon to the right of the site name. 
3. Click the "Ordinances" tab in the site profile window. You'll see information on the ordinance affecting your site.
Track an Ordinance Filing
1. Navigate to the "Sites" page, and toggle to "Ordinances". If you're logged into the app, you can also click here to go directly to the "Ordinances" page. 
2. Under the filing year column you will see "Track Filing", select this for the desired site.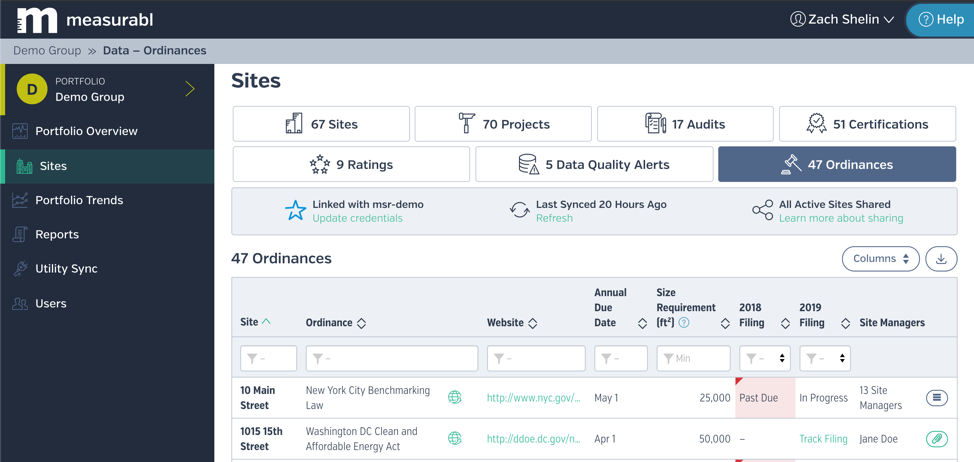 3. A window will appear allowing you to input information regarding the site's ordinance filing for a specific year.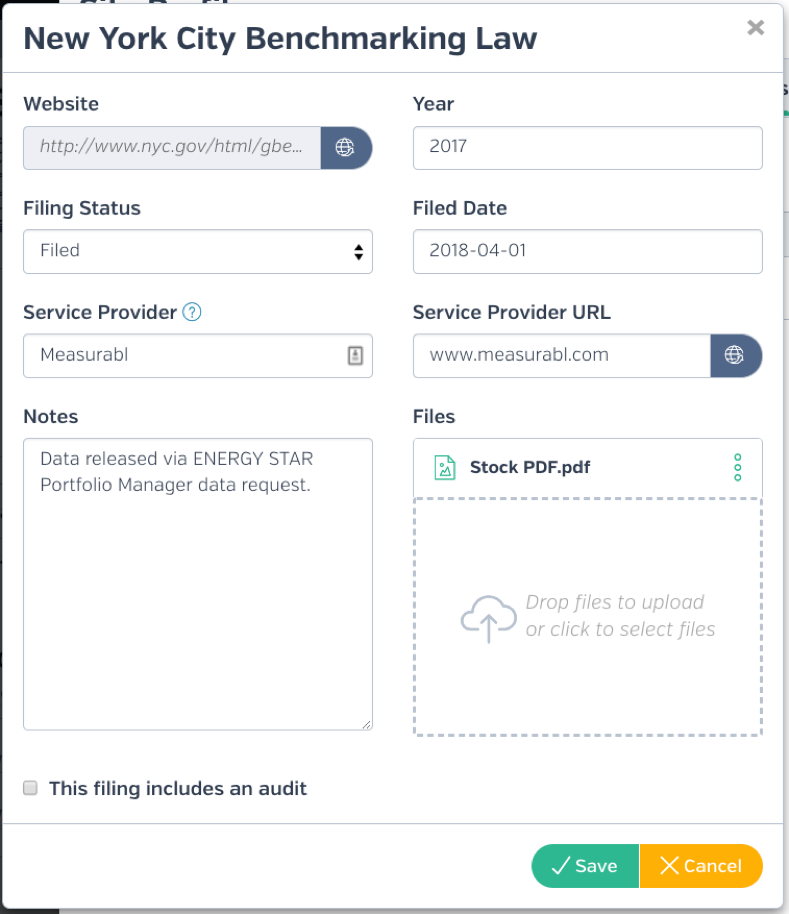 4. Input the necessary information and upload any relevant files.
5. Click the green "Save" button. 
Frequently Asked Questions
Q: An ordinance in my region is not showing up in Measurabl, what can I do?
A: Measurabl allows you to notify us if an ordinance is not showing up in the app. To do this:
1. Click the desired site in the "Sites" tab.
2. Click on the "Ordinances" tab and click the "+" sign.

3. Enter the ordinance name and provide a link to its website.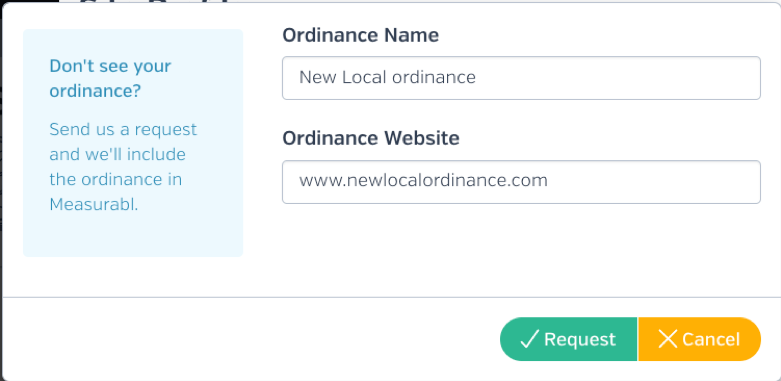 4. Click the green "Request" button and we will add the ordinance to the app within a couple weeks!