On the "Certifications & Ratings" page for each site, Measurabl displays a list of popular certifications to make the management process easy. If your certification is not listed, it's easy to add a new one by clicking "Custom Certification" at the bottom of the list. 
Note: As of 2018, GRESB no longer accepts custom certifications without prior approval via email. If you're a GRESB respondent and would like your custom certification to be accepted by GRESB, Measurabl will send the details to GRESB for acceptance. This process is done for Pro/Premium subscribers. All the certifications in Measurabl match the approved GRESB certifications.
ADDING CERTIFICATION: 
1. Click the "Sites" tab.
2. Navigate to the site you wish to add a certification to.
3. Click on the "Certifications & Ratings" tab. 





4. Click on the green "+".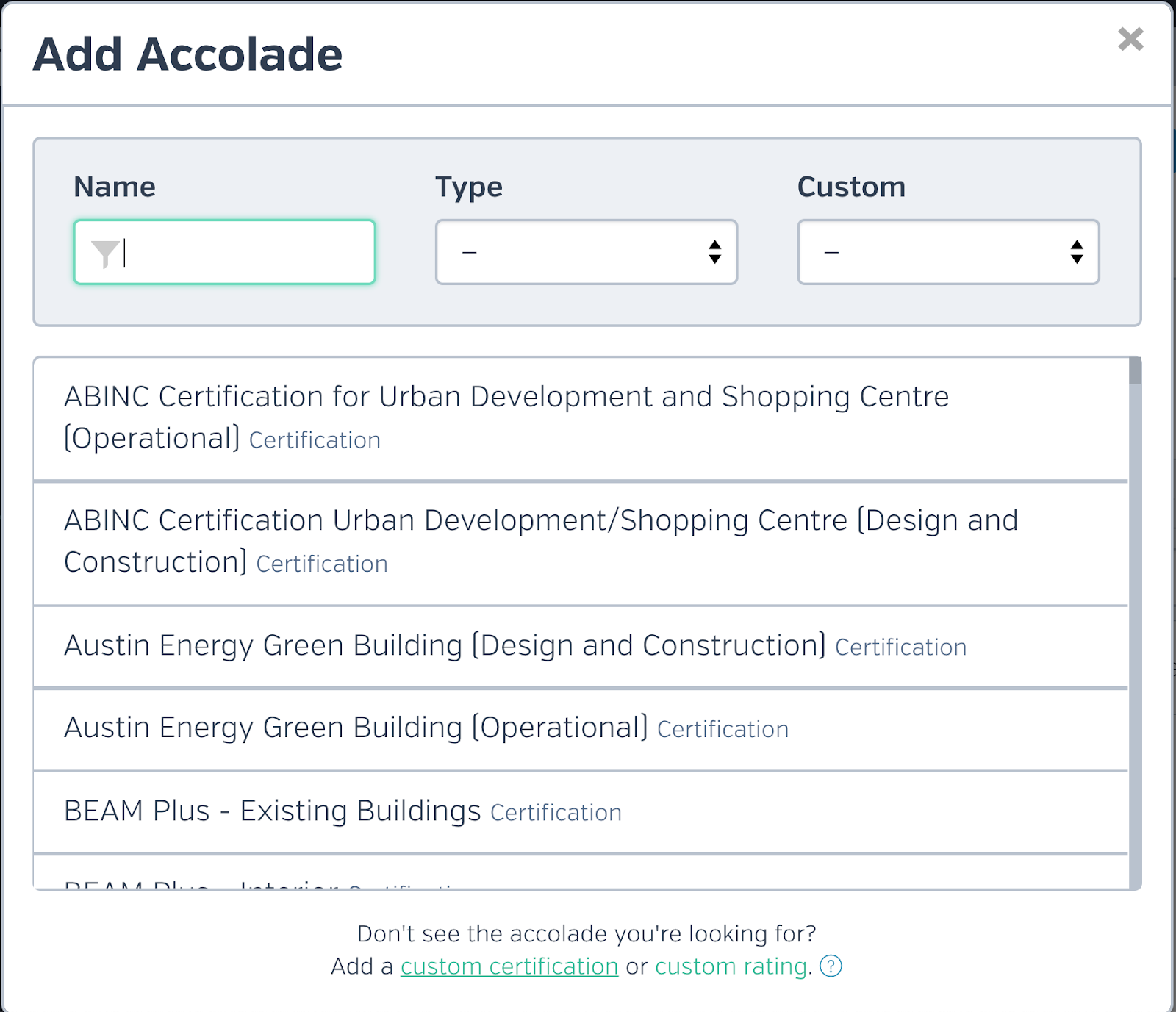 5. Check the list to see if the certification is already on it. If so, select the existing Approved Certification and skip step 6 & 7. If not, please proceed to step 6.
6. Click the "custom certification" button at the bottom, under the list of Certifications.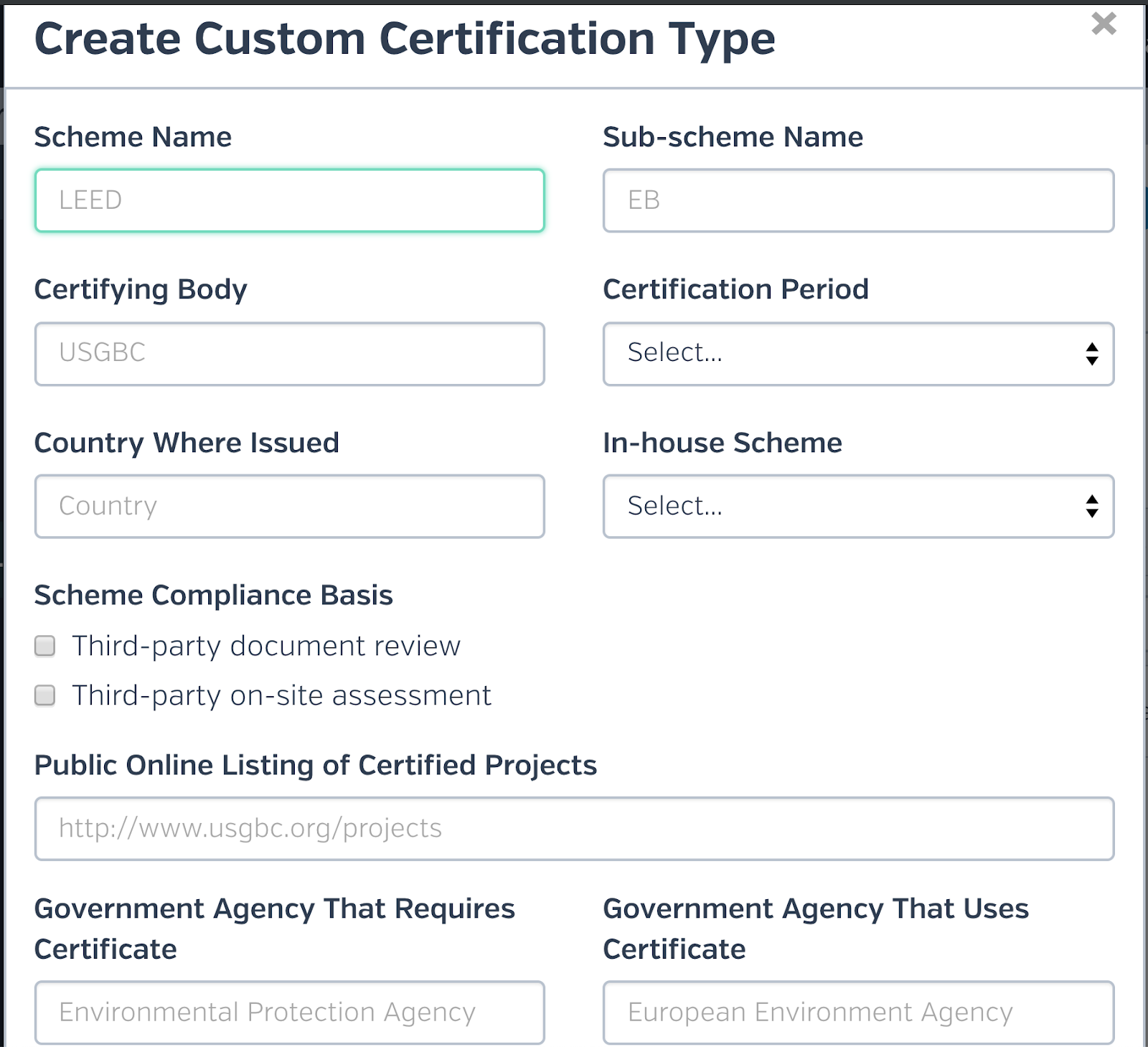 7. Fill out the form to create the Custom Certification, then click "Save" once complete. Use the tooltips (green "?" icons) to provide more information if you get stuck.