We understand that your portfolio's data and property managers can frequently change across sites. If a site manager needs to be removed from a specific site in Measurabl, you can follow the guide below to walk you through the steps!
How to remove a Site Manager from a Site:
Click on the Sites tab

Click on the site with the site manager you want to remove

Once you've opened the site, click on the "Site Managers" tab.

Select the ellipsis on the far right of the table

Click "Remove from Site"

Click "Confirm" to remove the Site Manager from the property.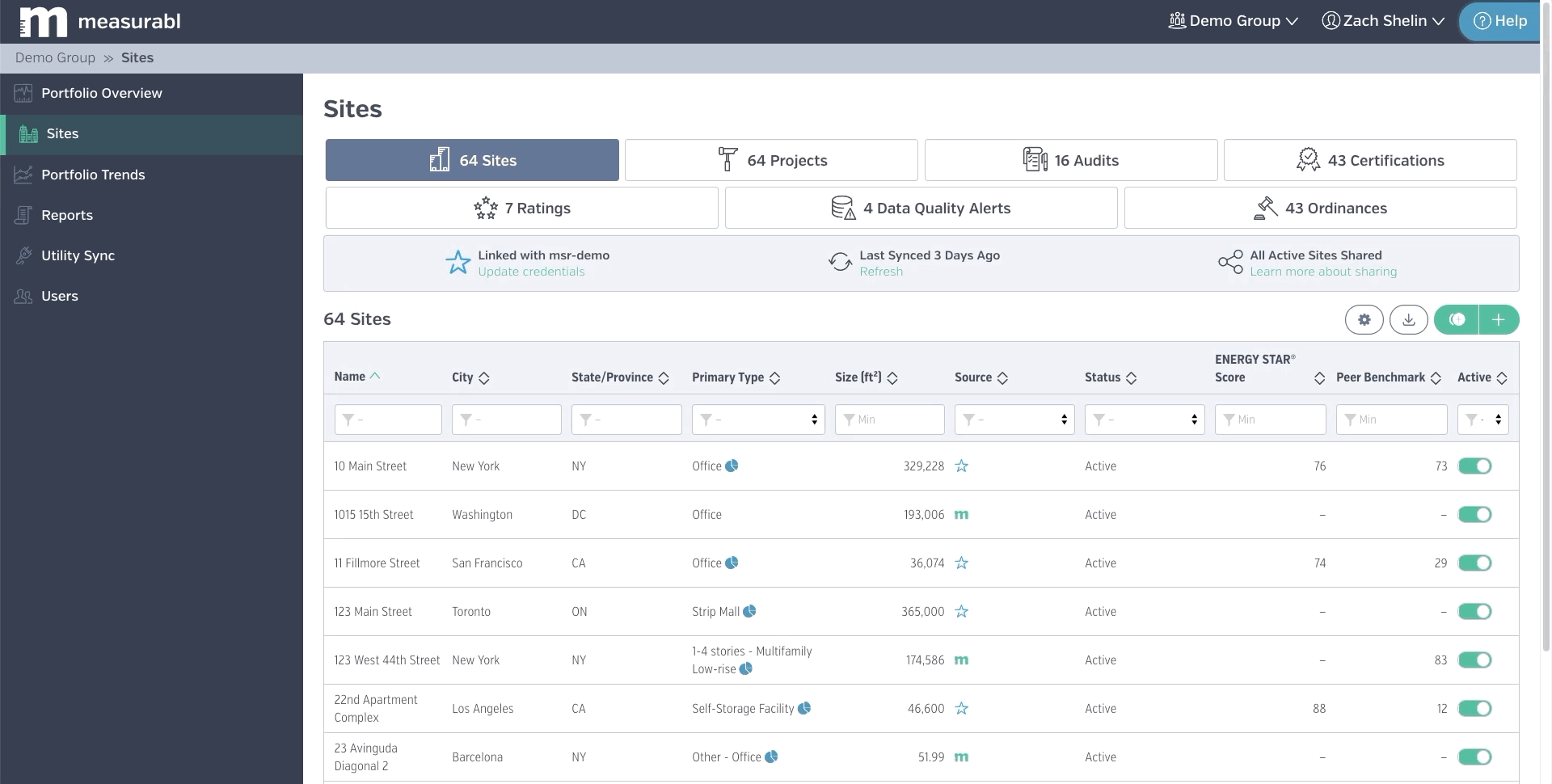 If you have any questions regarding Site Managers and other user types in Measurabl, please feel free to reach out to us here.