Gross Asset Value (GAV) is a critical input for GRESB reporting. GRESB uses it to calculate your overall GRESB score and to determine your fund's geographic category and property type.
Click here to open an in-app guide on entering Gross Asset Value for a site. 
Reviewing GAV in Measurabl
The quickest way for you to find and enter missing GAV for your sites is by using our in-app Response Check.
Head to the "Reports" tab, open the GRESB report portal. If you have any GRESB survey data entered, you'll see the "Response Check" box to the right. Click the "Check My Report" icon.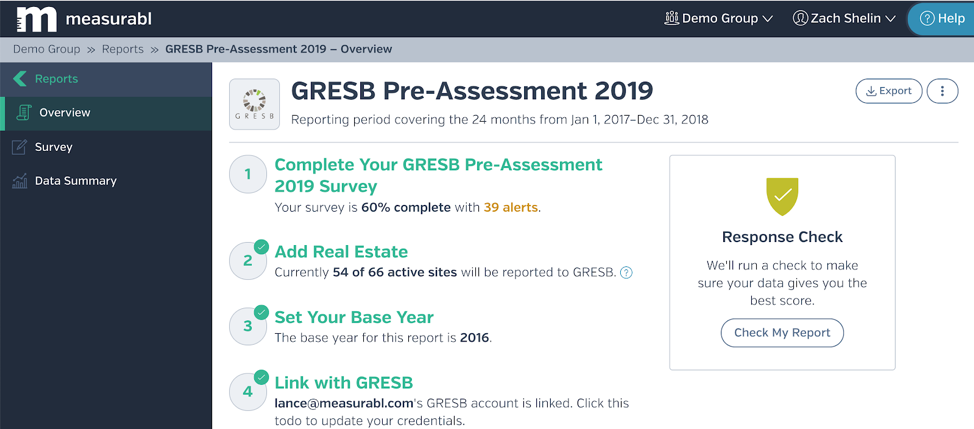 When you scroll down to the "Real Estate" table within Response Check, selecting the "Sites with Issues" icon at the top will show a list of sites with key metrics, including GAV. Response Check highlights any cells with missing data in red.
Even better? Clicking a cell will take you straight to the "Site Profile" tab to add the missing data.

Clicking a cell with missing GAV will take you to the "Lifecycle Events" tab in the "Site Profile" for that site. There you can enter an appraisal and the associated GAV.
Another way to review the GAV data you've entered for your sites is in the "Included Sites" table within the "Data Summary" tab of the app's GRESB report portal. Very quickly you'll see which sites still need GAV entered.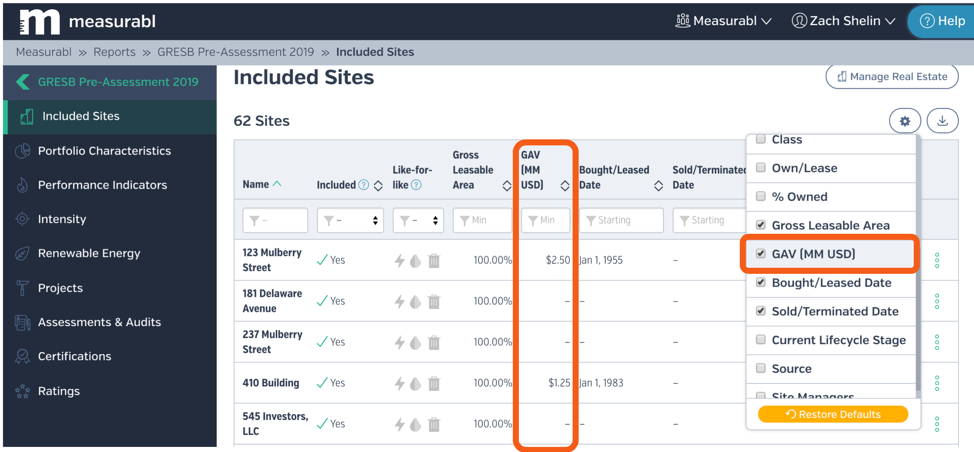 Adding GAV to a site
As hinted at above, you'll add GAV to a site by opening the "Site Profile" by clicking "Edit" next to the site name on the "Site Overview" tab) then heading to "Lifecycle Events" and adding the site's most recent appraisal and value.