You asked, and we answer. Here are the most common questions we receive about the GRESB Real Estate Assessment. Have more unanswered questions? Ask in the comment section below!
Does GRESB want me to report on major renovation projects and buildings under construction?
Yes, all portfolio assets should be included in your report. The new construction module allows further detailing of new construction and major renovation activities. Further, buildings under construction or renovation will not be included in like-for-like comparisons but will accrue to absolute performance.
Set the life-cycle stage on your site so it will be rolled up correctly for the final portfolio-level report.
We bought and sold assets this year. How do I note that correctly?
Add bought and sold dates directly to sites in Measurabl; learn how to mark them properly here.
What is the difference between like-for-like and absolute performance?
Absolute performance is a stand-alone measurement of total consumption and output across performance indicators for your reporting entity. Like-for-like excludes sites that have changed ownership or have incomplete data during the reporting period. More on like-for-like here.
How do I mark a site as "Tenant Controlled" (previously indirectly managed)?
1. Go to the Sites page and click on the site.
2. Click the Edit icon next to the site name.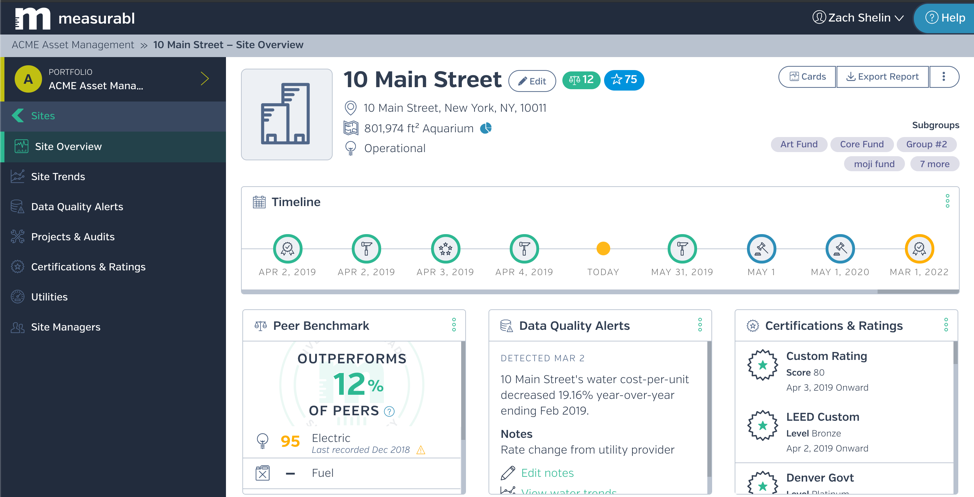 3. Click on the Control tab. Mark "% Gross Leasable Area" = 100 and "Tenancy" = Single Tenant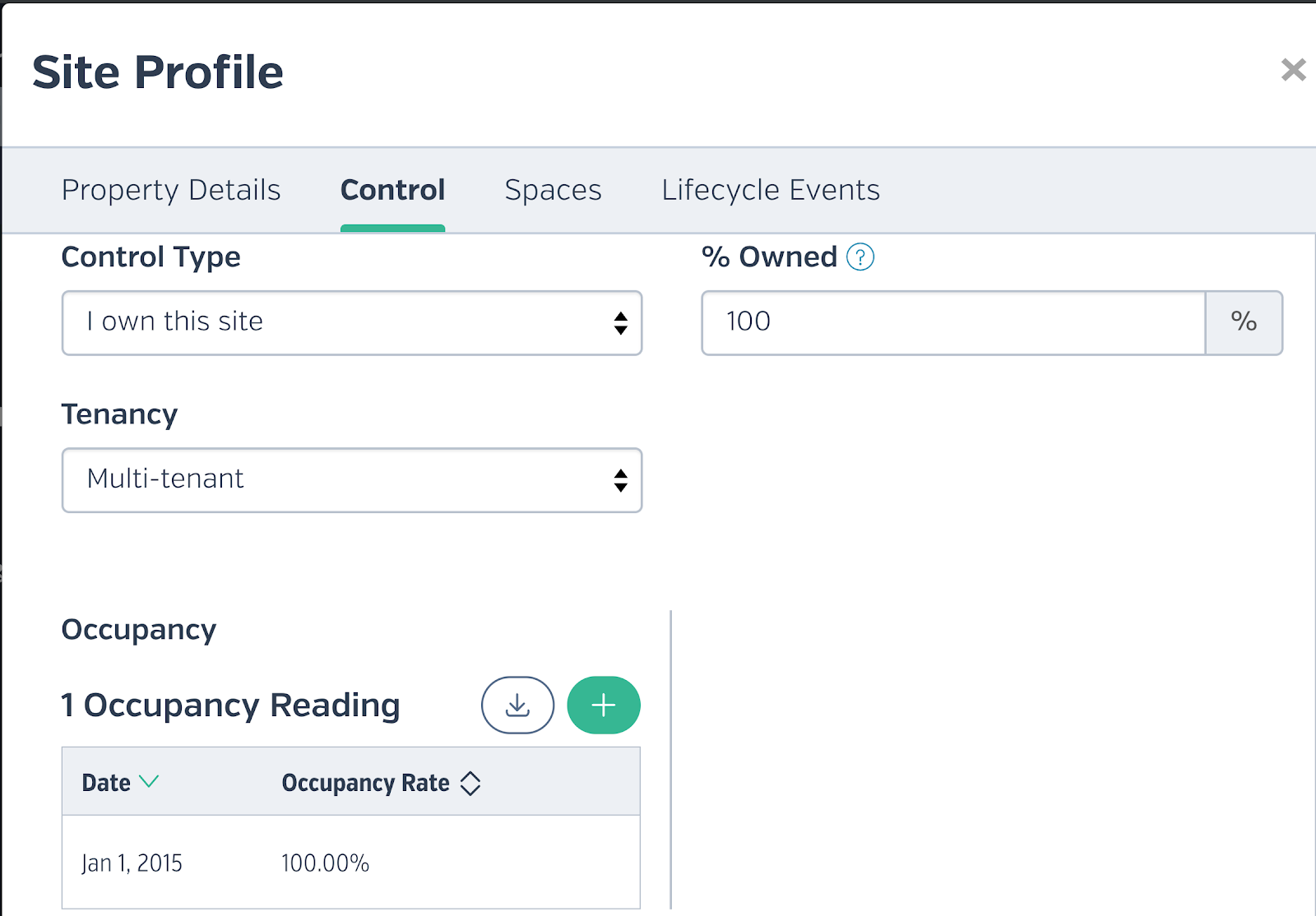 4. Click save!
The site is marked tenant-controlled.
How do I mark the areas of a building that each meter serves?
More info on assigning meters to spaces here.