Understanding sustainability performance at the site-level is essential for Property Managers and Portfolio Managers alike. Measuring site performance and identifying areas of improvement are crucial steps in the process of anyone's sustainability journey.
Measurabl's Site Trends feature makes analyzing trends and usage performance simple. To review utility trends at the site-level, refer to this guide below!
How to Review Trends at Site-Level
Navigate to your site
Go to the "Site Trends" tab

Select the metric you want to review

Add a secondary line to track along with your actual performance (weather-normalization, peer average, occupancy normalization)

Select the year(s) that you want to visualize on the graph
Scroll down and hover over data points on the graph to see monthly usage averages for each line
Site Trends can be broken out by a visualized graph on this page, or you may select the "List" option on the top-right to view the metrics in a table.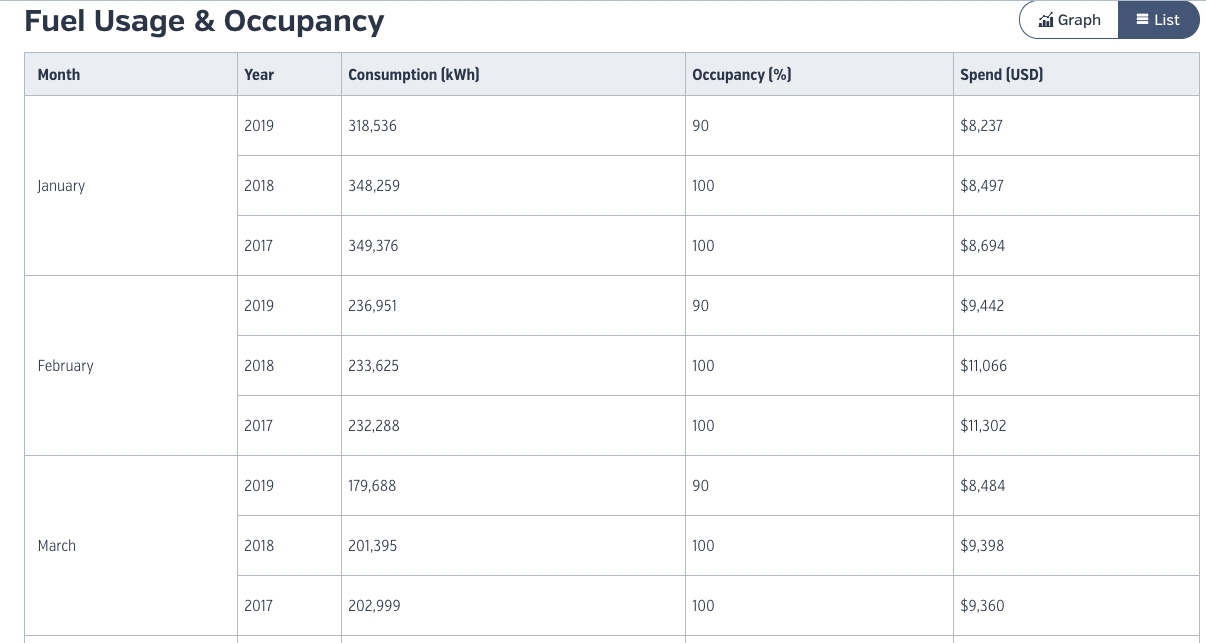 To review site data at the portfolio-level, follow this guide.
Please feel free to contact support if you have any questions involving your data trends!