When you see an 'Account Not Found' issue on a Utility Sync account, it means that the account number you entered in Measurabl isn't available on the utility web portal address with the login information provided in Measurabl.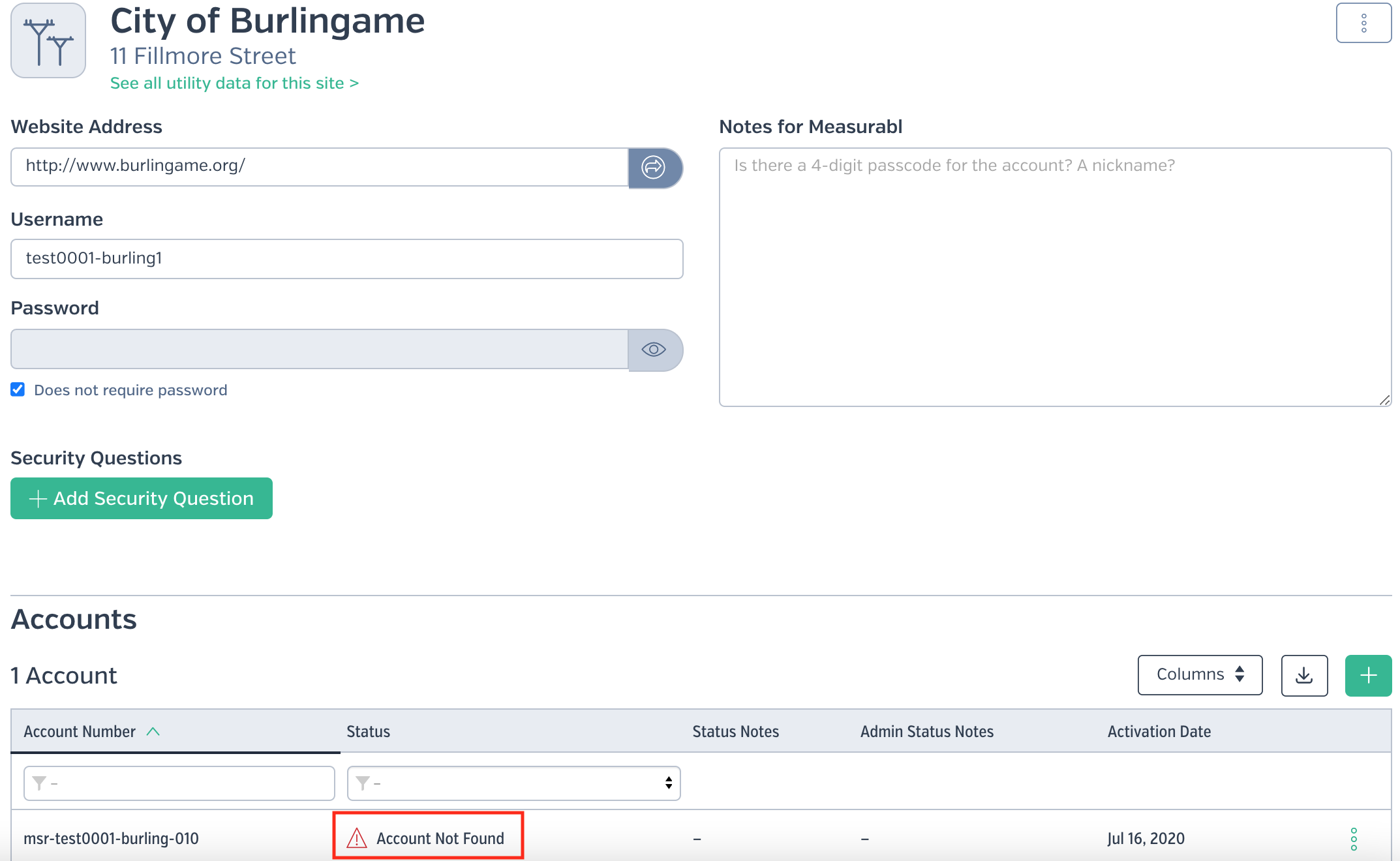 Your path to resolving the issue will depend on what's causing it:
If there is a

typo in the account number

or if the

account number is no longer active

(for example if it belongs to a tenant who has moved out) you will want to deactivate the incorrect/old account number, and enroll the correct/new account number:

Head to the 'Utility Sync' tab from the landing page in Measurabl.

Select the site with the issue you're solving.

Select the utility provider with the issue you're solving.

Deactivate the incorrect/old account number by scrolling down to the 'Accounts' > Click the ellipsis to the right of the account number > Deactivate.

If necessary, you can select 'Deactivate Provider' at the top right of the page to deactivate all accounts for that utility provider.

Next, add the correct/new account number > Select the '+' icon above the 'Accounts' section.



If the

account number requires a utility web portal login that is different

than the login you provided:

Add the utility account(s) as you would a new account

with the correct credentials.

Deactivate the old account number, as shown in step 4 above.


Any questions? Contact our support team.