When you see a 'Missing Security Answers' issue on a Utility Sync account, it means that the utility provider portal login process requires answering specific security questions, and that those questions and answers have not been added to Measurabl. Without this information, our software can't access utility bills for that account to push automatic updates.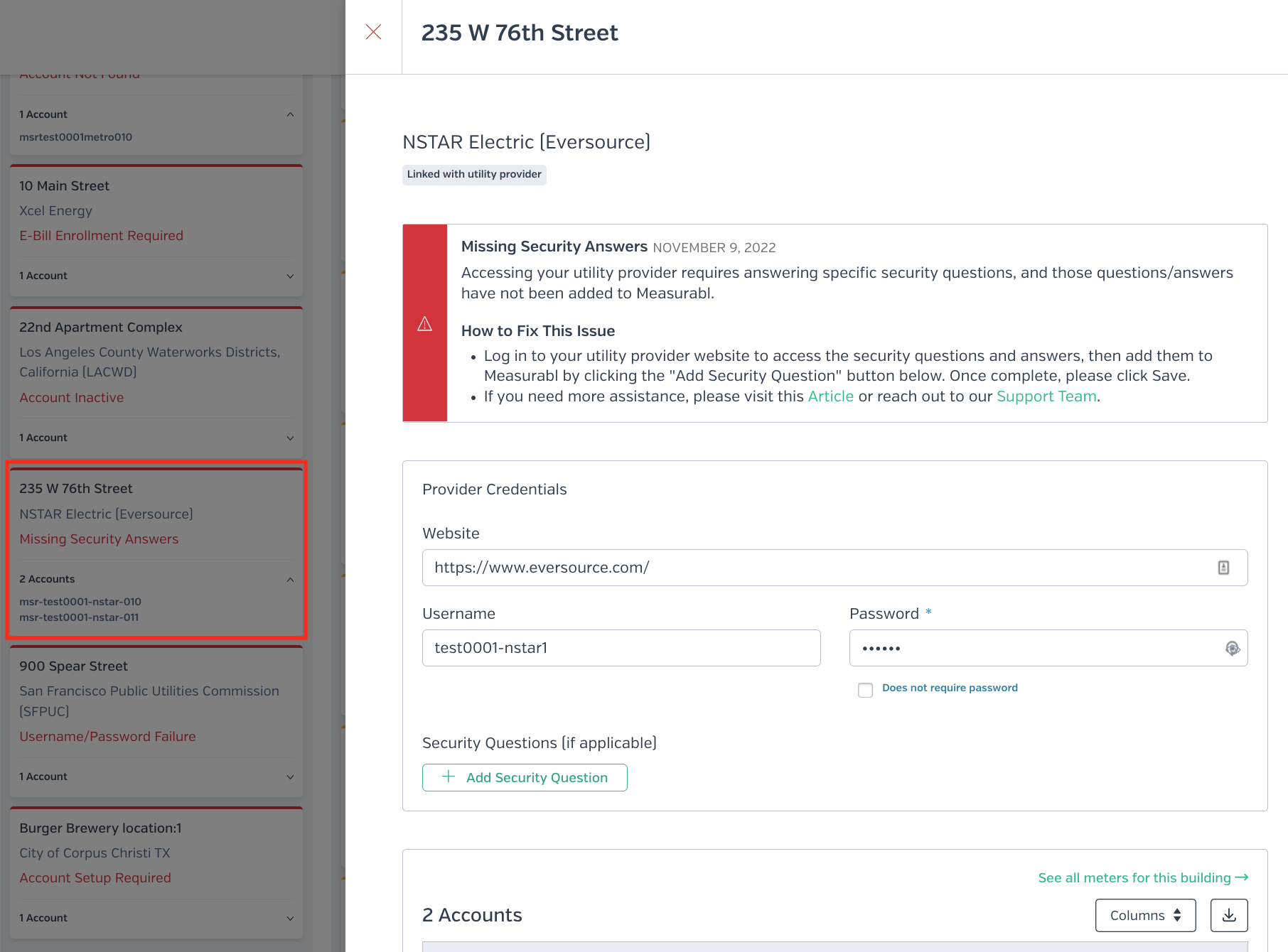 One way to access this information is to navigate to the utility web portal address listed in Measurabl. On the resulting page, you'll see the security questions pop up while following prompts to login. If you set up those questions and know the answers, you can quickly add them to the accounts in Measurabl to resolve the issue.


If the utility web portal account is tied to your email, but you've forgotten the answers, you can work with the utility provider to reset your login credentials, and set up new security questions and answers, then add those new questions and answers (and a new password if needed) to Measurabl.


If you don't have access to the security questions and answers, your next steps will depend on how your organization manages this information. If you don't already know who has this information, you'll need to reach out to likely gatekeepers such as Accounts Payable, the property manager, sustainability department, or utility bill pay vendor to track it down.


Once you have the information, you'll add it to Measurabl:
Head to the 'Utility Sync' tab from the landing page in Measurabl.
Select the site and account with the issue you're solving.
Click the 'Add Security Question' button.
Add the security question(s) with corresponding answer(s) > Click SAVE.