An invitation to join Measurabl from "Support@measurabl.com" is in your email inbox.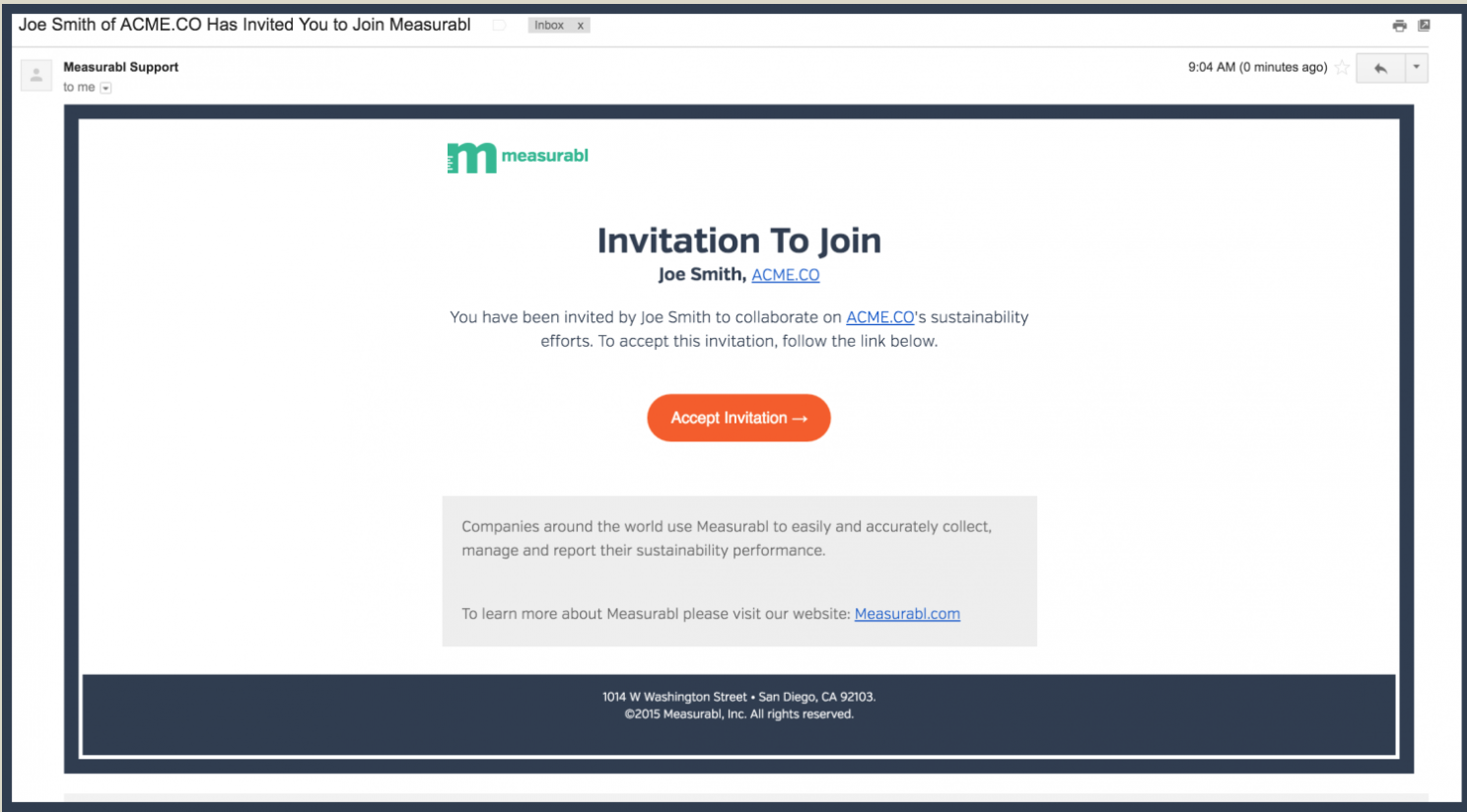 ACCEPTING INVITATION TO JOIN MEASURABL:
Search your email inbox for "Has invited You to Join Measurabl" to find the invitation.
Click "Accept Invitation"
You'll be re-directed to Measurabl's website to create your account.
Complete the form and click "Create Account"
**Pro Tip: If you don't see the invitation, check your spam folder!
Please use one of the following internet browsers: Internet Explorer 11, Edge, Chrome, Safari, or Firefox.
Having trouble finding your invite? You can resend your invitation email. Neat, right?