Once you've linked with ENERGY STAR, follow the steps below to complete the connection and enable syncing meters, scores, certification statuses, and other crucial data.
Recap: Link with ENERGY STAR®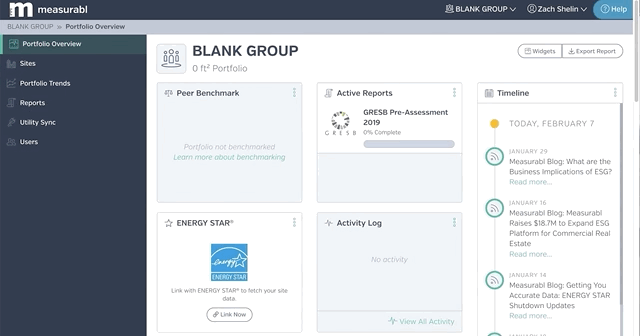 Add Measurabl as a Contact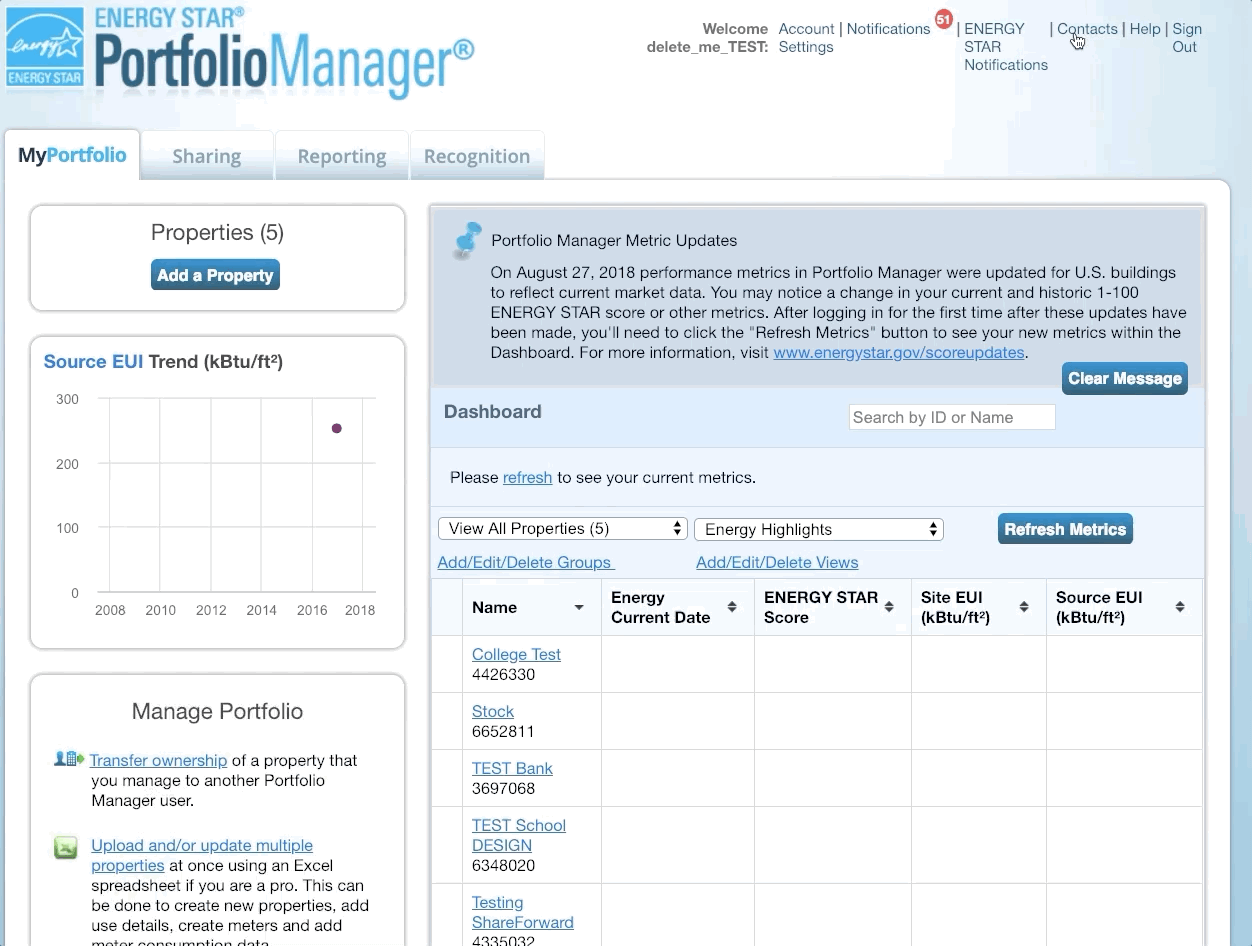 Login to your ENERGY STAR® Portfolio Manager account.
Select Contacts from the top-right.
Click Add Contact.
Search for "Measurabl Measurabl" (no, that's not a typo) in the Name box.
Click the Connect button to the right of Measurabl Measurabl.
Agree to Terms and Conditions. Click Send Connection Request. Your request will be automatically accepted within a couple of hours, and you'll be ready to start sharing your sites to Measurabl.
Share Your Sites with Measurabl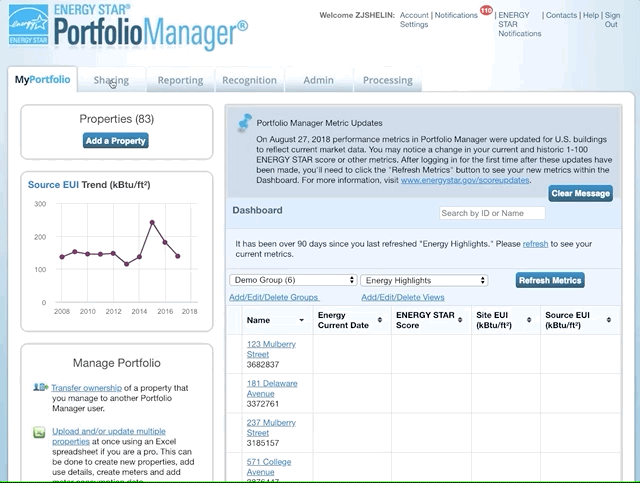 Login to your ENERGY STAR® Portfolio Manager account.
Select the Sharing tab at the top. 
Select Set Up Web Services/Data Exchange. 
Select Measurabl Measurabl as the contact (no, that's not a typo).
Choose the sites you want to share.

It's easiest to select "All Properties."
Not able to share all of your properties? Sites must be shared with you at Full Access or at Custom Access with Share Forward privileges for you to share those sites with other accounts in ENERGY STAR.

Check I want to set permission levels in bulk...
Check Exchange Data Full Access
Click Authorize Exchange.

ENERGY STAR will provide detailed messaging on any sites that cannot be shared and will alert you about any sites already shared with Measurabl for which you are changing permissions.

After a few minutes, a notification will appear confirming that Measurabl has accepted your share. The next time you refresh your ENERGY STAR® account in Measurabl, the shared site's meters, score, and certification status will sync. 
Have a questions or need help? Contact the Support Team, we are here for you every step of the way.