Measurabl sends out bi-weekly issue emails to alert you of Utility Sync issues at your property that need addressing. See bottom of this page for specifics on how to resolve each Utility Sync issue.
How to identify your property(s) Utility Sync issue(s):
Head to the the Utility Sync tab.
Go to the "Utility Accounts" page
Filter the "Status" column for "Has Issue" to see a detailed list of each Utility Sync account affected by an issue and the nature of the issue.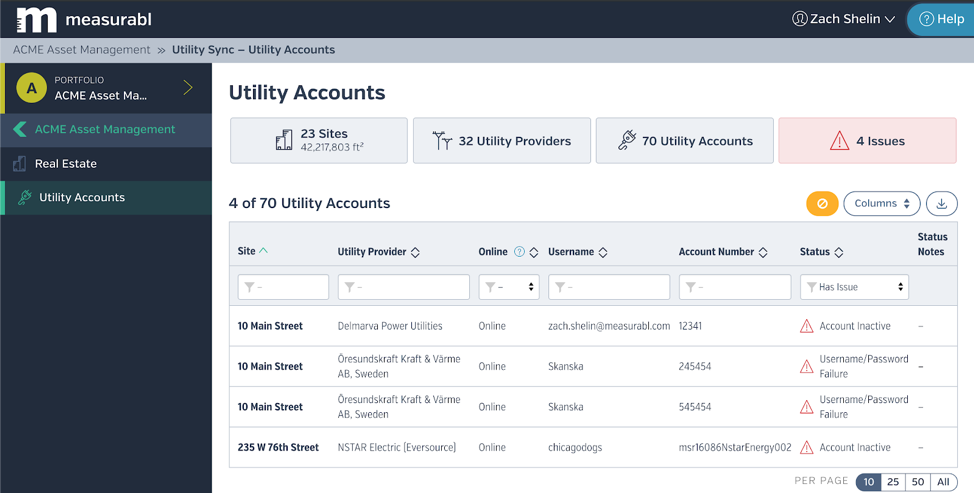 Select one of the listed accounts to access the utility provider page to begin updating the utility account information in Measurabl.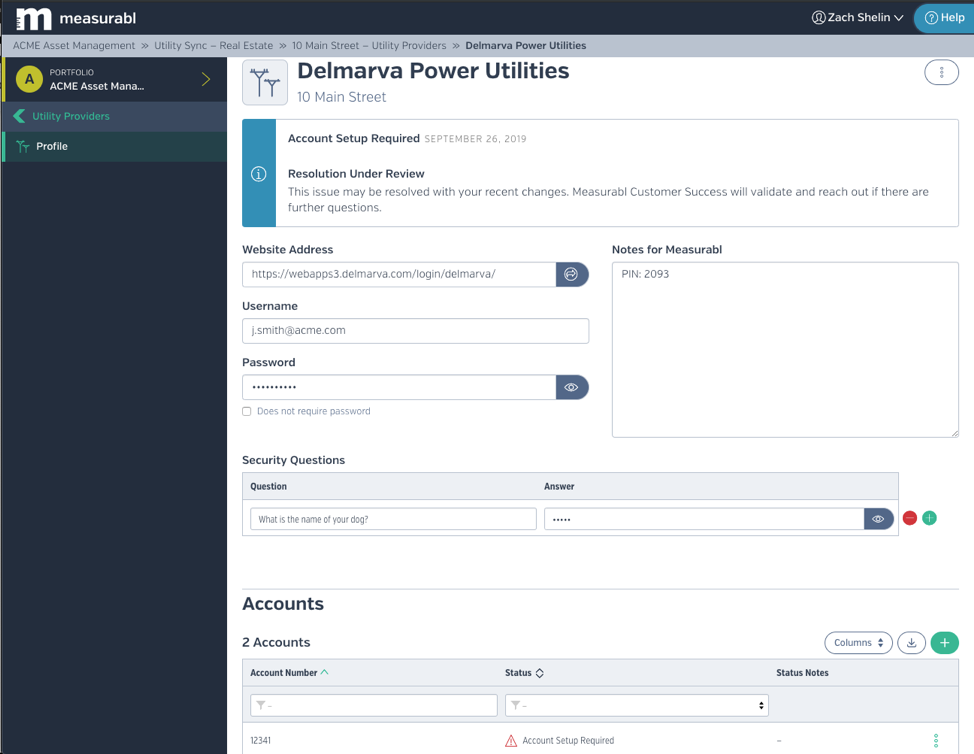 Utility Sync Issue Summaries & How to Resolve Them